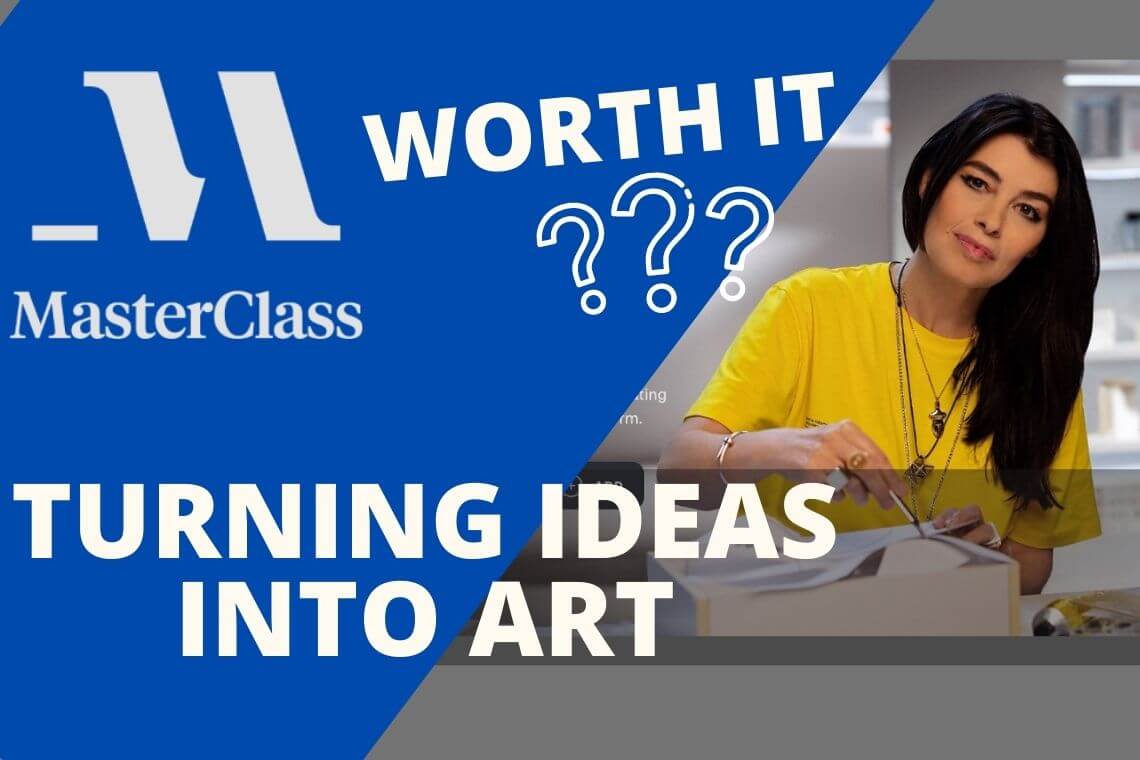 Es Devlin Masterclass Review (2021) | Turning Ideas Into Art
Es Devlin Masterclass Review |Teaches Turning Ideas Into Art
For more than 20 years, Es Devlin has sculpted immersive experiences for opera, drama, and performers like Beyoncé, Billie Eilish, The Weeknd, and U2. Now the artist and designer shares her process as an artist so you can cultivate creativity in any form. From sketching to collaborating to creating powerful visual stories, learn how to turn the abstract—your ideas and imagination—into art you can see, feel, and share.
Fusing music, language, and light, Es Devlin is an artist and designer whose creations range across spectrums and disciplines. She's brought experiences to life for opera and theater for more than 20 years and shaped large-scale performative sculptures and environments for musical artists like Beyoncé and The Weeknd. She has also collaborated with theoretical physicist Carlo Rovelli, created ceremonies for the 2012 and 2016 Olympic Games, and been awarded the London Design Medal, among many other honors.
With her collaborative and cross-disciplinary approach, Es invites you to explore and expand your own creative potential and takes you into her studio to share her process. Learn how to create powerful visual stories, collaborate with other creatives, and take the abstract—thoughts, concepts, and imagination—and turn it into art to enjoy and share with others.
Lessons in this online class include:
The Audience
Research, Then Sketch
Scale Models
Scale and Architecture
Storytelling With Light
Mazes and Patterns
Aperture and the Cube
Creative Leadership and Collaboration
Es Devlin's Collaboration With The Weeknd
Memory Palace
The Lehman Trilogy Theater Set
Passion Projects
Sustainable Art
Making Your Career Your Story
Es Devlin Masterclass Review
Es Devlin Masterclass Review | Turning Ideas Into Art
➥ Learn More About Masterclass.com Here 
Additional Resources Mentioned In The Video
Monthly.com Art Classes Discount Links
Become a better artist in 30 days. During this one-month class, learn how to paint realistic portraits step-by-step. Finish the class with a stunning oil painting portrait you'll want to share.
Realistic Portrait Oil Painting
Become a better artist in 30 days. During this one-month class, learn to draw and paint in your own imaginative, colorful style. Finish the class with a stunning painting you'll want to share.
Books That influenced Es Devlin
These are the 9 Books that Es mentioned in her masterclass and you can find them on Amazon!
"We are a participant in the Amazon Services LLC Associates Program, an affiliate advertising program designed to provide a means for us to earn fees by linking to Amazon.com and affiliated sites."