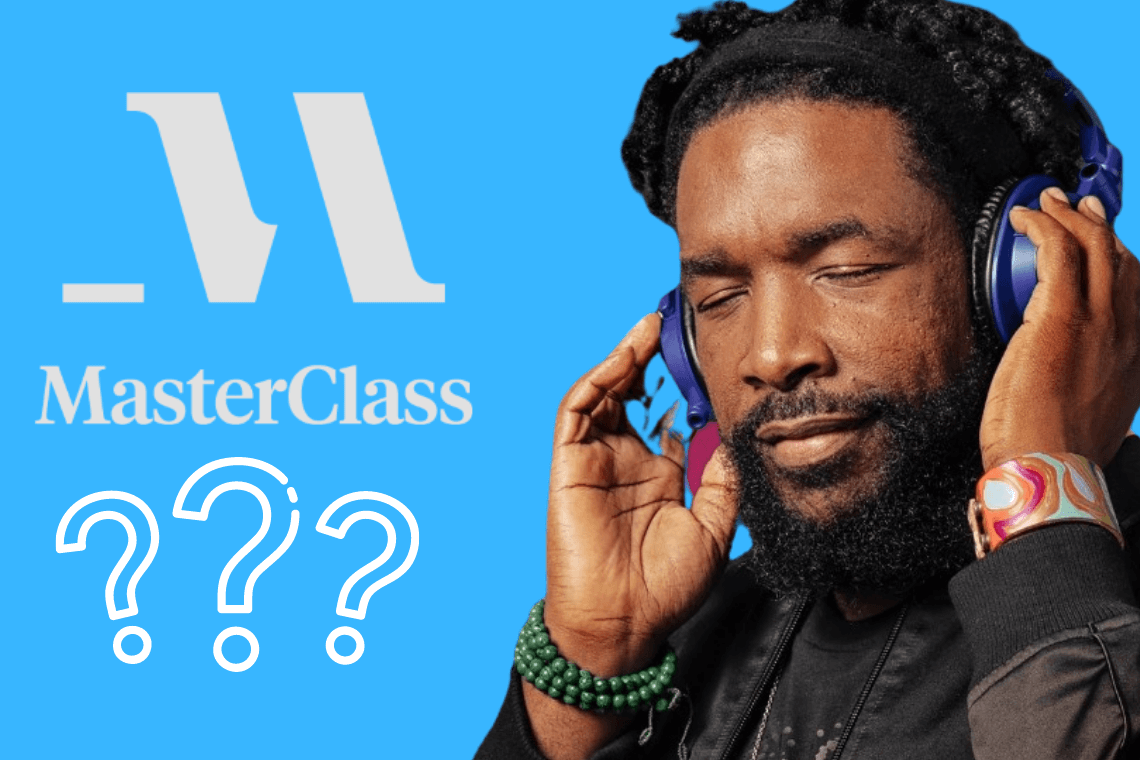 Questlove Masterclass Review – Music Curation and DJing
Questlove Teaches Music Curation and DJing
The iconic DJ and Roots drummer Questlove teaches you how to be a better DJ, deepen your love of music, and make a perfect playlist.
NOTE: I'm a paying member of MasterClass and a participant in the MasterClass Affiliate Program. If you signup for a Paying membership for MasterClass.com with my link, I get a small commission at no additional cost to you. Furthermore, I only recommend products I think my viewers would find valuable.
Get a Masterclass.com Membership Today!
Questlove Masterclass – Music Curation and DJing Masterclass Outline:
1. Meet Your Instructor: Questlove
Meet Questlove, the four-time Grammy Award–winning musician, DJ, drummer for the Roots, and late-night TV star. He shares what he'll be teaching you in his class.
2. A Questlove Setup: Equipment
Find out about Questlove's DJ setup and his equipment preferences.
3. Gathering Music: Organizing and Pruning
Deepen your music appreciation by learning how Questlove listens to and absorbs music.
4. A Questlove Flow: Technology
Learn how to increase your artistry with Questlove's favorite technology.
5. Hey Mr. DJ: DJ 101
Questlove teaches you the fundamental skills of DJing.
6. DJing at the White House: Surviving Failure
Questlove explains the value of failure and encourages you to take chances as a DJ.
7. Planning Your Set: Sequencing and Vibe Checking
Explore Questlove's approach to curating a playlist and building a musical experience for an audience.
8. Training Your Ears to Listen
Questlove shows you how to listen to and search for music to find remarkable moments.
9. Advanced DJ Techniques
Learn Questlove's more advanced techniques for DJing.
10. Knowing Your Roots: The Art of Crate Digging
Expand your catalog and explore different music with tips from Questlove.
11. Finding Inspiration in Other DJs
Questlove pays tribute to pioneer DJs and highlights their unique techniques.
12. Musicology: Questlove's Playlist
Watch as Questlove breaks down the music in his playlist and explains the intricacy of his transitions.
13. Questlove's MasterClass Mix (Bonus)
Watch as Questlove performs his exclusive MasterClass playlist in an unedited DJ set.
Recent Posts: