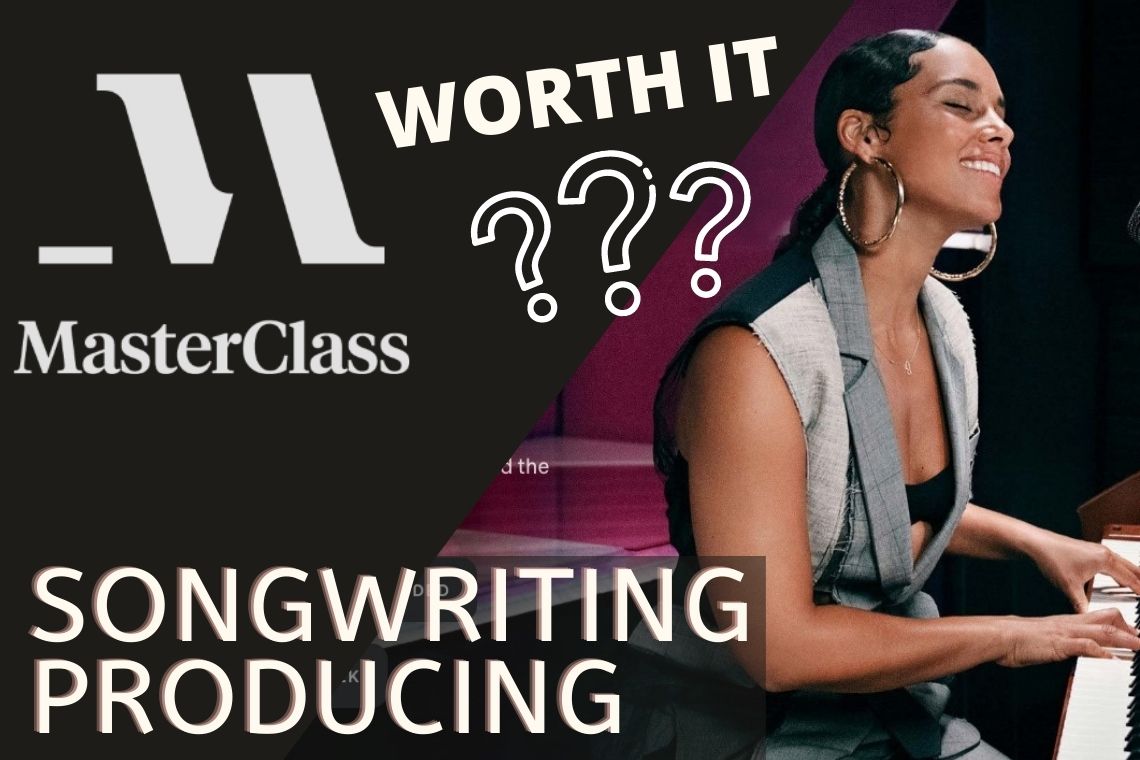 Alicia Keys Masterclass Review Songwriting and Producing – Worth It?
Alicia Keys Masterclass Review Songwriting and Producing – Worth It?
Alicia Keys Masterclass Video Review
Alicia Keys Teaches Songwriting and Producing The legendary singer-songwriter and producer shares her approach to making music that resonates and helps you find the power of your unique voice.
➥ Learn More About Masterclass.com
Masterclass.com Courses
Alicia Keys Master Class Overview
Meet Your Instructor
Alicia introduces herself and invites you to join her in the spaces where she pursues her artistry.
Alicia's Musical Foundation and Influences
Learn the who, what, where, and why of Alicia's inspiration.
Start With Melody and Lyrics
Alicia shares her methods and styles for developing lyrics.
Alicia, the Songwriter
Alicia talks about journaling, writing poetry, and drawing from your life to create.
Bring All the Elements Together
Alicia explains how "Fallin' " came together and the intricacies of the songwriting process.
Connect to the World Around You
Discover Alicia's approach to using connection as a way to hone your creative voice.
Songwriting With Empathy
Alicia demonstrates how she uses empathy to create powerful music.
Alicia, the Producer
Take a look inside Alicia's sound booth as she discusses the roles she takes on to produce her distinct sound.
Vocal Arrangements
Alicia walks you through the strength in specific vocal arrangements.
Build Energy in the Booth
Alicia opens up about how she has developed physical, mental, and emotional practices to take care of herself and her art.
The Anatomy of an Anthem
Alicia shares her thoughts on what makes a song an anthem, and talks about the theme and tone of the "sad triumph."
Alicia's Retro-Futuristic Sound
Alicia explains how various influences have helped her develop her incredible sound.
Alchemy in the Control Room
Learn how Alicia explores her creativity through sonics and instruments in the control room.
Instruments to Boost a Big Sound
Discover Alicia's favorite instruments and her methods for achieving her unique musical sounds.
Creative Collaboration
Alicia talks about the importance of collaboration and the role it can play in her creative process.
Sisterhood in the Music Industry
Alicia discusses discrepancies in the music industry for women and her efforts to create space at the table for voices that are silenced.
Rising Artist Spotlight: Joy Nesbitt's "Echo"
Alicia offers advice to a young artist from her music organization, She Is the Music.
Power and Purpose
Discover Alicia's personal philosophy of setting boundaries and listening to your body and intuition.
Always Be Learning
Alicia shares her thoughts on living a creative life and why evolution is the only constant
Recent Posts: