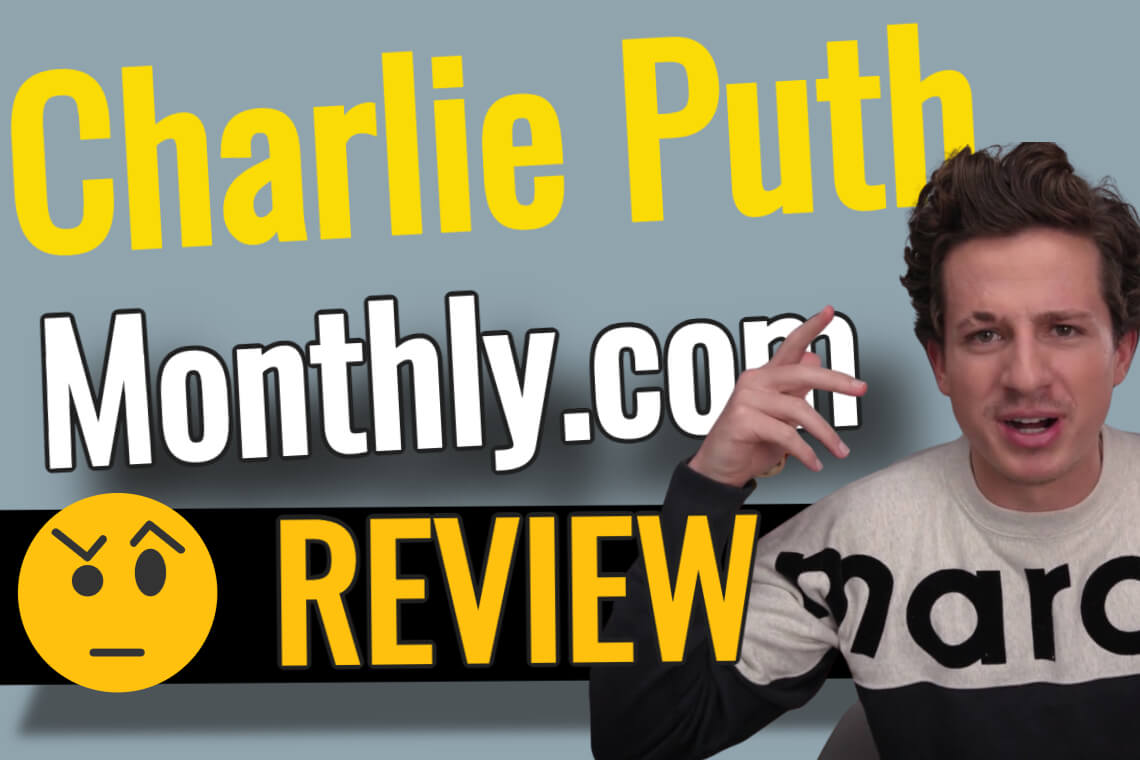 Charlie Puth Monthly.com Review – Pop Songwriting & Production
Charlie Puth Monthly.com Review
Become a better songwriter and producer in 30 days. During this one-month class, learn and practice Charlie Puth's entire creative process. Finish the class with 2 release-ready songs you'll want to share.
Produce 2 release-ready songs in 30 days Charlie Puth teaches you everything he knows in this one-month class, transforming the way you make music. Immerse yourself in Charlie's unique creative process and leave the class with 2 release-ready songs of your own, and a new set of lifelong songwriting and music production skills.
Other Monthly.com Reviews
Charlie Puth Monthly.com Review
Level up your songwriting and production skillsDuring this 30-day class, learn the full set of songwriting and production skills Charlie Puth uses to create his music. This class meets you where you are and pushes your skills to a whole new level.
Use my invite link to get a discount for Monthly.com
Song #1 – Charlie Puth FundamentalsFor Song #1, Charlie walks through his unique, end-to-end process for writing and producing music: Composing chord progressions, recording vocals, stacking harmonies, producing instrument parts, and everything in between. You'll follow along with Charlie step-by-step to create your own original song.
Song #2 – Exploring New Sounds and StylesFor Song #2, Charlie demonstrates how he evolves as an artist and producer by experimenting with uncharacteristic sounds and styles. He produces a second song, challenging himself to go outside his comfort zone. You'll also follow this process, creating another original song that expands your creative range.
Recent Posts: