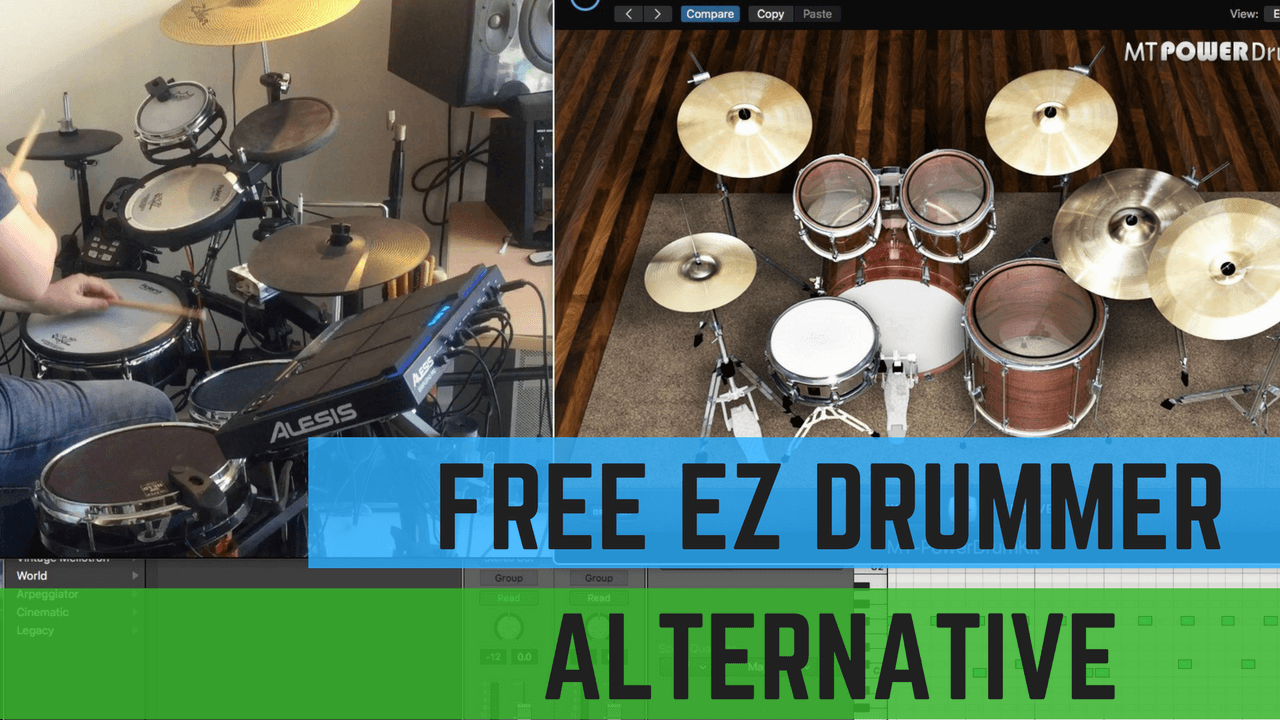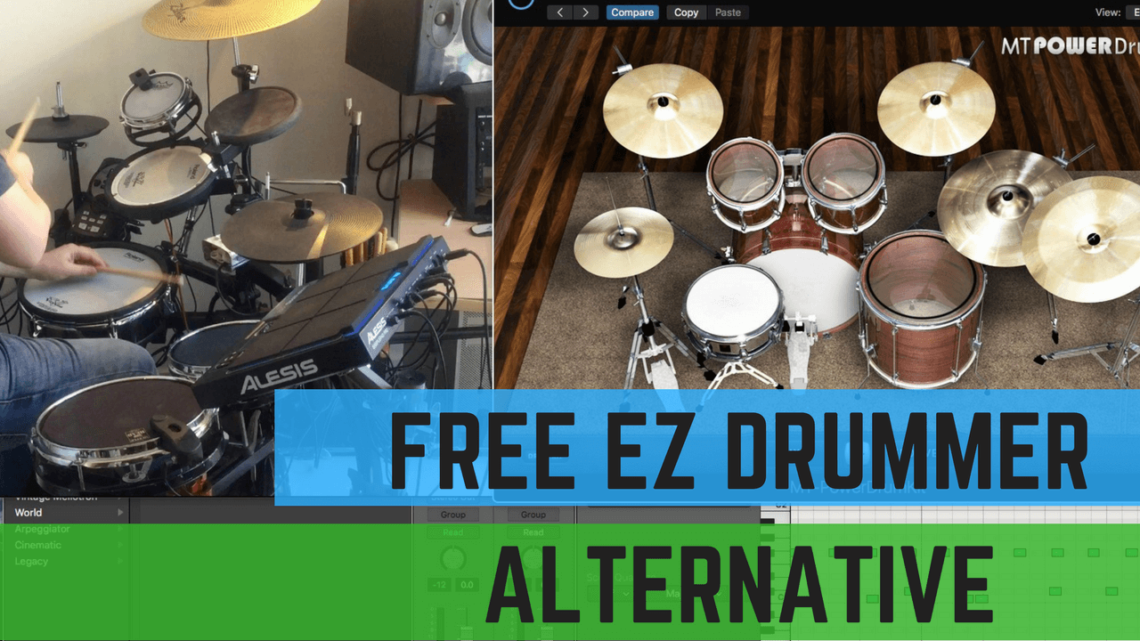 EZDrummer Free Alternative – MT Power Drumkit 2 Audio Units – VST Plugin
If your looking for a free EZ drummer alternative then check out the MTPowerDrumkit2. This free drum kit plugin is available for Mac and PC as an Audio Unit or VST. In my review video I test it out with my Roland / Quietest Electronic Drums – Home Made Low Volume E Drum Pads and show off some of the thousands of include grooves.
1000's of Free VST Plugins Instruments and Effects
The MTPowerDrumkit2 has one multi-layer drum sampler rock drum kit with a simple mixer and groove library.
The mixer section comes with multi-out vol, pan, and compersion for each individual output, kick, snare, and so on.
"The MT Power Drum Kit is a free drum sampler offering the powerful, high-quality sounds of an acoustic, realistic drum kit. Samples have been specially recorded and processed to make them ideally suited for use in pop, rock, and metal productions."
The MT Power Drum Kit Sampler claims that the drum samplers are pre-processed with compressors and EQs to make them a perfect fit for any mix.
The compressors built into the channels give you even more control over the level of compression.
You can choose from thousands of assorted rhythms in the comprehensive Groove Library and compose your own drum accompaniment. In particular, the innovative functions for creating fills generate very smooth and realistic drum tracks.
More Info & Download Here: http://www.powerdrumkit.com
➥ How To Write A Hook In 30 Seconds Video
Related Post
Best Drumsticks For Electronic Drums – Zildjian Anti Vibe Drumsticks Review