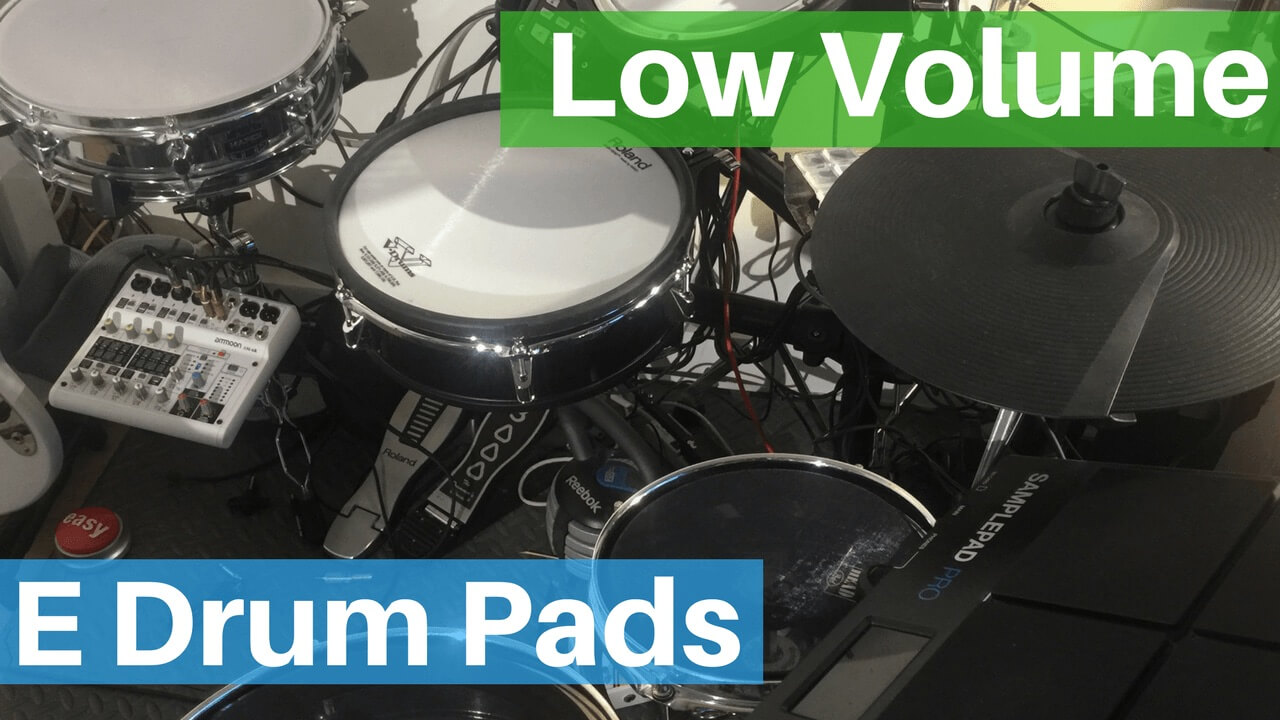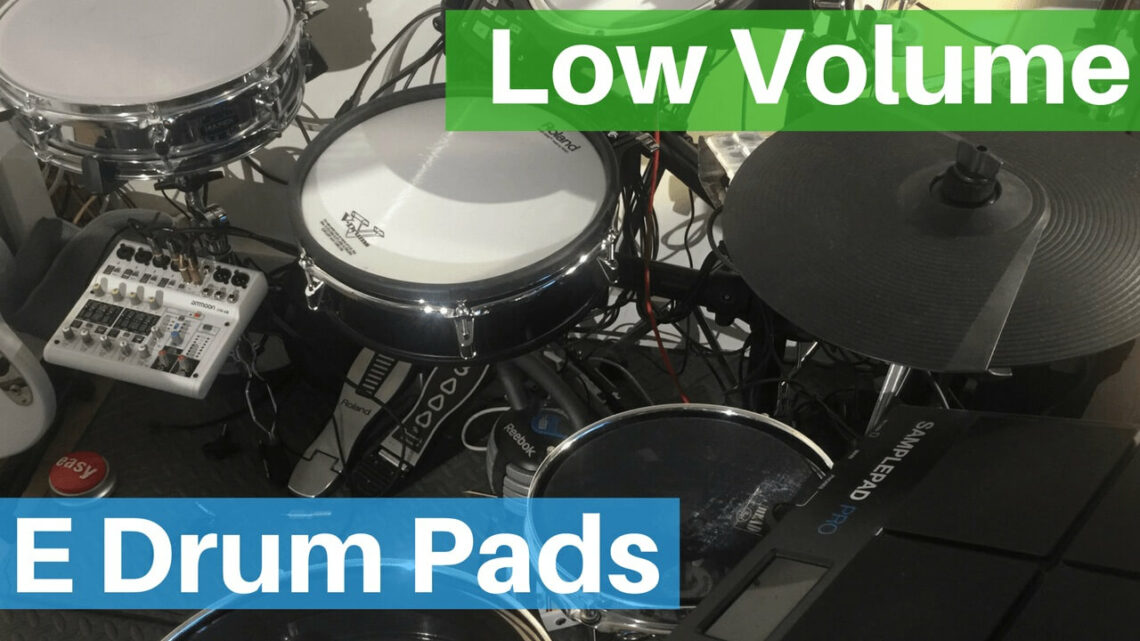 Quietest Electronic Drums – Home Made Low Volume E Drum Pads
Last summer I came across some used Remo Roto Toms for $29.99 at Sam Ash music store in New York City. They were beaten up and the stand was broken but I always though Roto Toms would make great electronic drums, so I decided to get them. After cleaning them up, adding mesh heads and Simmons single zone triggers, they turned out to be the quietest electronic drums I own. My top pick for best drumsticks for electronic drums also helps keep the volume low and saves your wrist and arms. Have a listen……
Quietest Electronic Drums Video
In this video, I compare the sound levels of my homemade Remo Roto Toms electronic drums with a Roland PD-125 pad, a Roland PDX-8 pad, a Roland PD8 pad, and a 13in snare with a mesh head.
Aside from looking cool, you will hear the Roto Toms are much lower in volume than the other e drums.
Adding roto toms to your e drum kit is a less expensive way to add more drum to your setup.
Cleaning Up Used Roto Toms & Making eDrums
Here's a video playlist of me cleaning up Roto Toms and making eDrums out of them.
Video One: "$30 Remo Roto Toms Clean Up Baking Soda & Vinegar Part 2 of 2" In this video, I clean up these super dirty Remo Roto Toms with silver polish, water, backing soda and vinegar.
Video Two: "Simmons ST1 Triggers TEST mesh heads Remo Roto Toms to E Drums" In the second video I add mesh heads. drum triggers, make some adjustments to my drum module and demo the newly made drums.

Where To Get Roto Toms
You may not be as lucky as I was to get used Roto Toms for $29.99 but looking out for used ones will save you money. Also buying the non-remo brands will also save you some cash.
Here's a list of Remo and other brands of Roto Toms.
Have you made any e drums? Feel free to leave any ideas for homemade e drums in the comments below.