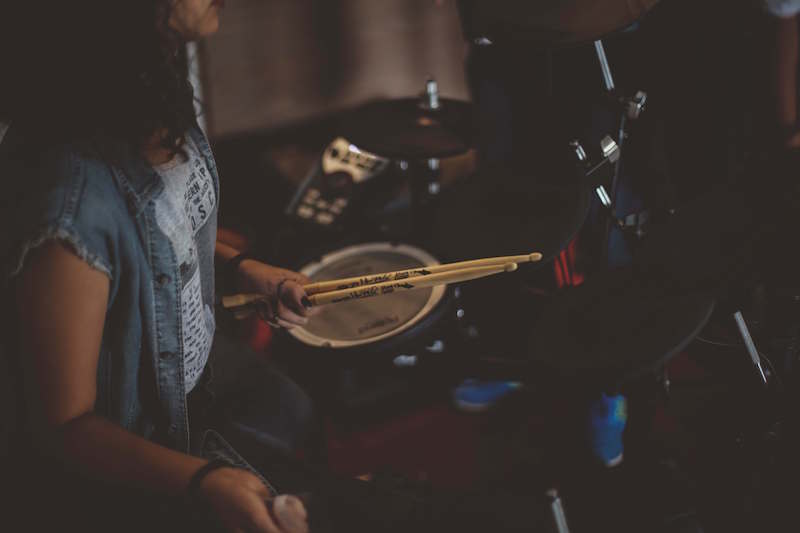 Best Drumsticks For Electronic Drums Zildjian Anti-Vibe Drumsticks Review
When playing electronic drum kits, normal drumsticks can take a toll on your arms and hands, especially after playing for long periods of time. That's where what I call the best drumsticks for electronic drums come in to play.
The Zildjian Anti-Vibe Drumsticks.
At first, I thought the anti-vibe sticks wouldn't make a big difference. Perhaps just a useless gimmick. Boy, I was wrong. After switching from standard drumsticks you get no pain after a practice session. These drumsticks are great on practice pads as well.
I use the 7A Nylon Anti-Vibe Drumsticks, but they come in many sizes 5A, 7A, and so on, with either wood or nylon tips. Many options here.
If you're looking for a better drumstick for playing electronic drums, you really can't go wrong with these in your hands.
From Zildjian:
A consistent favorite for its medium sized dimensions and teardrop bead. Developed in conjunction with noted vibration authority, Sims Vibration Laboratory, Zildjian Anti-Vibe Drumsticks contain a patented feature that effectively reduces key vibrations.
The video below is just a look. Obviously, you can't feel the difference from watching a video. lol
What are your favorite drumsticks for electronic drums?
If you have any questions or suggestions or just want to say hi, feel free to leave a comment.
And if you feel this post is somehow useful to you, please like it on Facebook, Twitter or G+