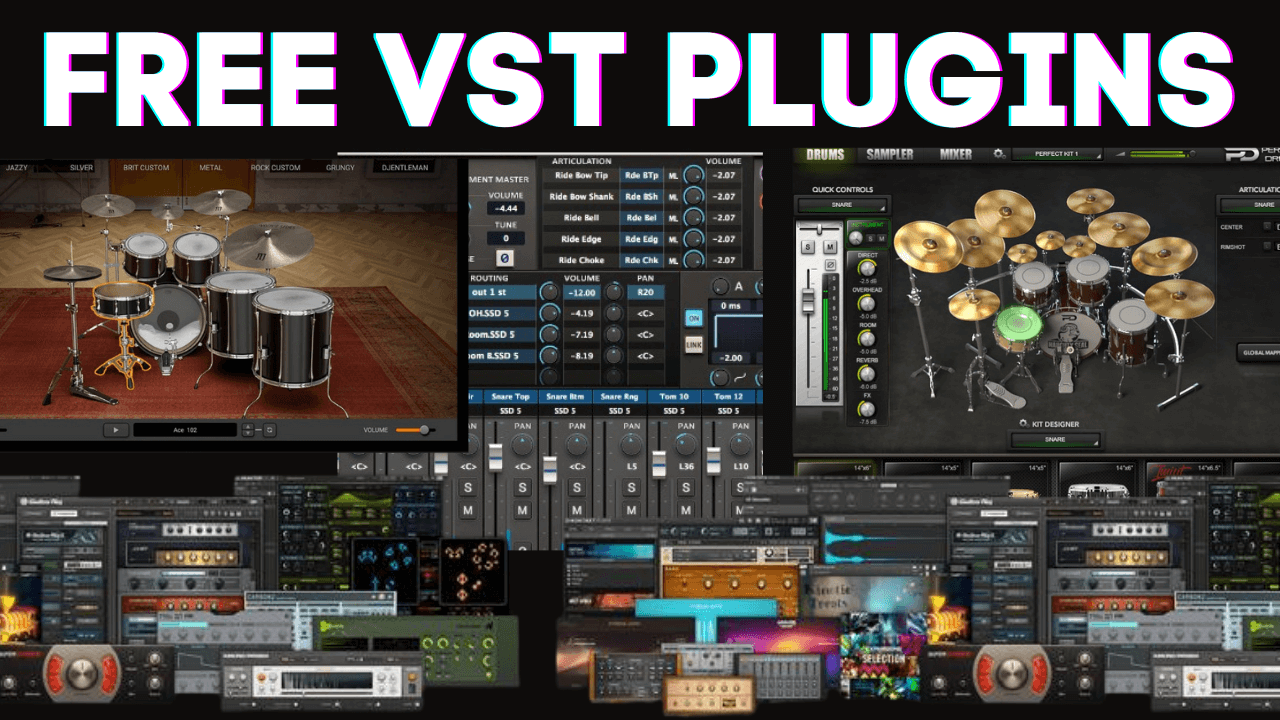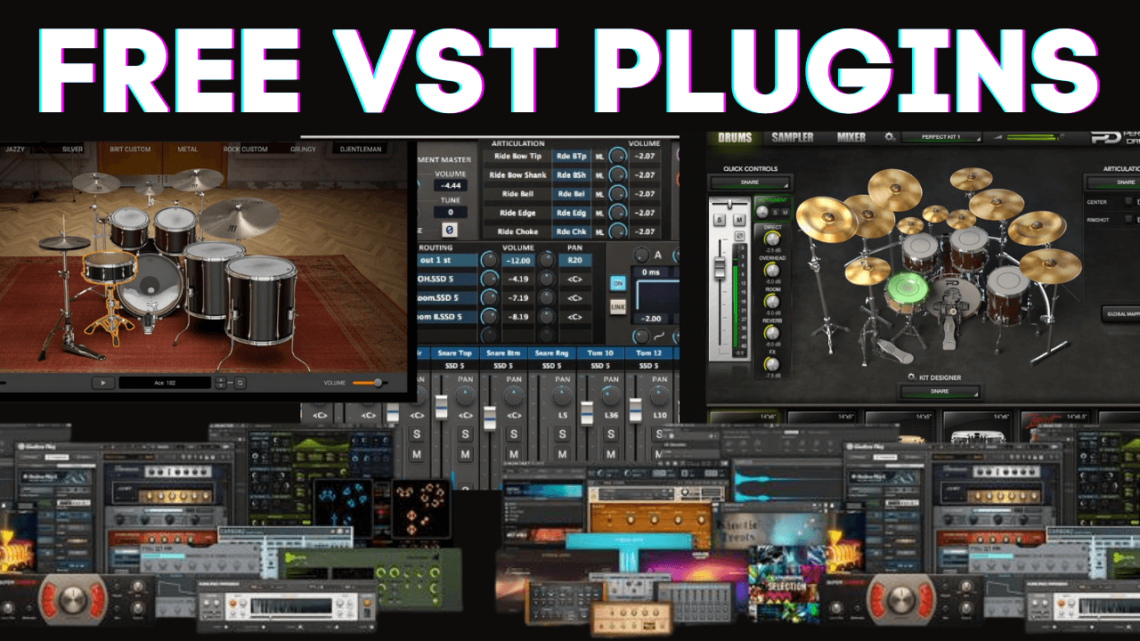 Best Free VST Plugins Instruments & Effects
Beginners looking to make music on their computers might sometimes not afford the expensive gear. That's where these free VST/AU plugins might come to the rescue.
Related Posts:
Best Free VST Plugin Bundles
Native Instruments Komplete Start
Step into music production with KOMPLETE START – a curated selection of studio-quality instruments, effects, utilities, loops, and samples for the low price of nothing at all. Play over 2,000 customizable sounds – drums and percussion, bass, acoustic instruments, synths, pads and atmospheres, effects, and more.
SampleTank 4 Custom Shop
SampleTank 4 Custom Shop is your introduction to the power of the new SampleTank 4 sound and groove creation workstation. Combining all the features of SampleTank 4's award-winning sound engine with 50 all-new instruments and 200 MIDI loops, SampleTank 4 CS gives you the power to create full tracks in a single plug-in, then expand your sonic arsenal as needed.
Spitfire Audio
An infinite series of FREE software instruments, made by musicians, for musicians — for anyone, anywhere. Presented in our dedicated, award-winning plugin, it's easy to use and compatible with any DAW.
PianoBook
Pianobook is a global community of samplists who hear music in everything. Sharing sample packs, stories, music, advice, and support for free with each other. Begin your sonic adventures here.
Ample Sound Free Guitar, Bass & Steel Tongue Drum
Ample Guitar M Lite II aim to bring the Martin D-41 Acoustic Guitar sound to your studio.
Ample Bass P Lite II aim to bring the Fender Precision Bass sound to your studio.
Cloudrum is a unique and relaxing Steel Tongue Drum with a range of 3 octaves. It produces wonderful tones, adds colour and a unique moderation to your music, no matter the genre.
Free Acoustic Drums VST Plugins
There are a lot of different free acoustic drums VST/AU plugins for you to choose from, so I made sure I found the ones that are guaranteed reliable and easy to use.
These Drum VSTs provide you with an excellent way of making your beats sound realistic and give the character of your song without having to purchase expensive mixing consoles or sampling equipment.
Steven Slate Drums Free
Get the fully-functioning, never-expiring SSD 5.5 demo with one incredible Deluxe 2 Kit, as well as a Classic "mix-ready" processed Slate snare, and three unique kit presets including "Deluxe 2 Free", "Hugo", & "Dry n' Tight" for FREE.
IK Multimedia MODO Drum CS
MODO DRUM CS is IK's free and expandable physical modeling acoustic drum virtual instrument. Includes 1 kit.
The MT Power Drum Kit
The MT Power Drum Kit is a free drum sampler offering the powerful, high-quality sounds of an acoustic, realistic drum kit. Samples have been specially recorded and processed to make them ideally suited for use in pop, rock, and metal productions.
Bedroom Drums & iPhone Drums
One Drum Kit was recorded on an iPhone and one was recorded in a bedroom.
Perfect Drums Player
Perfect Drums Player is a free virtual instrument plug-in with one Drum kit taken from one of the factory preset kits: kick, snare, rack tom, floor tom, hi-hat, ride, and two crash cymbals.
Free Guitar Amp Simulators Plugins
In this video, Audio Tech TV takes a look at 20 Free guitar amp sim plugins. These can range from clean sounds to all-out metal distortion. If you're looking for some new guitar amp simulator sounds and want them free. This is for you.
Guitar amp sims mentioned in the video:
Amplitube CS
ACE
Amper
Amped Roots Free
Voxengo Boogex
Rollamp
Swanky Amp
L12X Solid State
Ignite Emissary Bundle
Guitar Rig Player
RedCurrant
Amped Stevie T Guitar Free
Tone Deluxe
Amplifikation Lite
Tiny F
AmpLion
Free Amp
ToneLib GFX
Hybrit Lead
Links for Free Guitar Amp Simulator Software
Free Vst Reverb Plugins
In this video, Audio Tech TV looks at 16 of the best free reverb plugins available in 2022. These are great for vocals, drums, pads, and even convolution reverbs for specific situations.
Free VST Reverbs mentioned in the video:
Halls of Fame Reverb 3
Devil's Spring Reverb
Sanford Reverb
Sabrina Reverb
Sphere Reverb
Verberate 2
Valhalla Supermassive Reverb
OldSkoolVerb
NADiR
Links for for Free VST Reverb Plugins
DragonFly Reverbs
Protoverb
TAL Reverb 4
Giant Reverb
Oril River Reverb
MCharmVerb
Convology XT
BEST Free Plugins You Should Know for Sound Design
In this video, YouTube Channel Venus Theory shows 10 of his favorite plug-ins for Sound design.
Links for the free Sound Design plug-ins that are mentioned in the video.
TDR Nova
Cloudseed
Freeclip
IVGI & MJUCjr
SGA1156
Convology XT
Paulxstretch
Glitch Machines Fracture
TAL Vocoder
Helm
Surge
Signalizer
Melda Free Suite
More Free Plugins to Come!