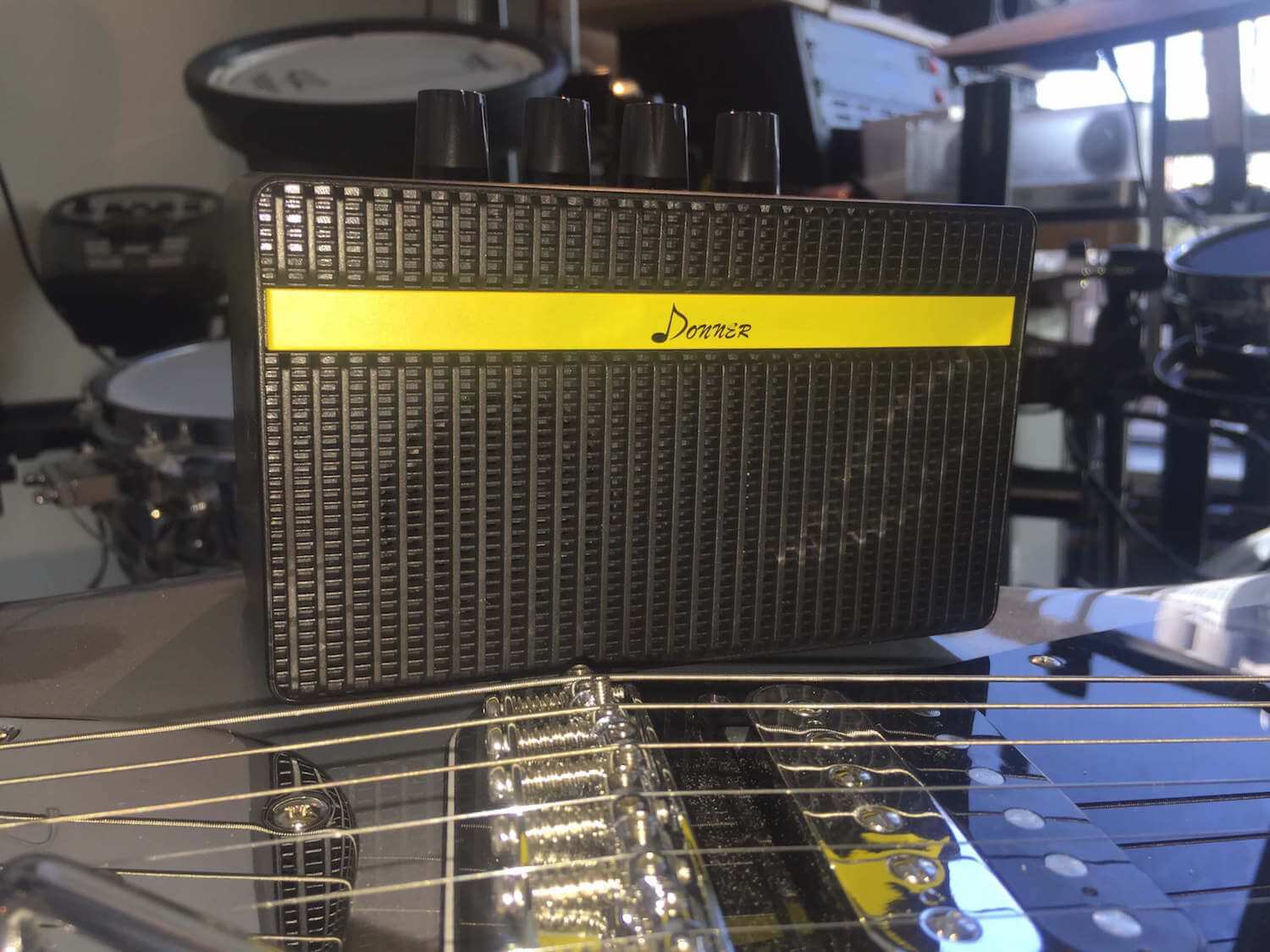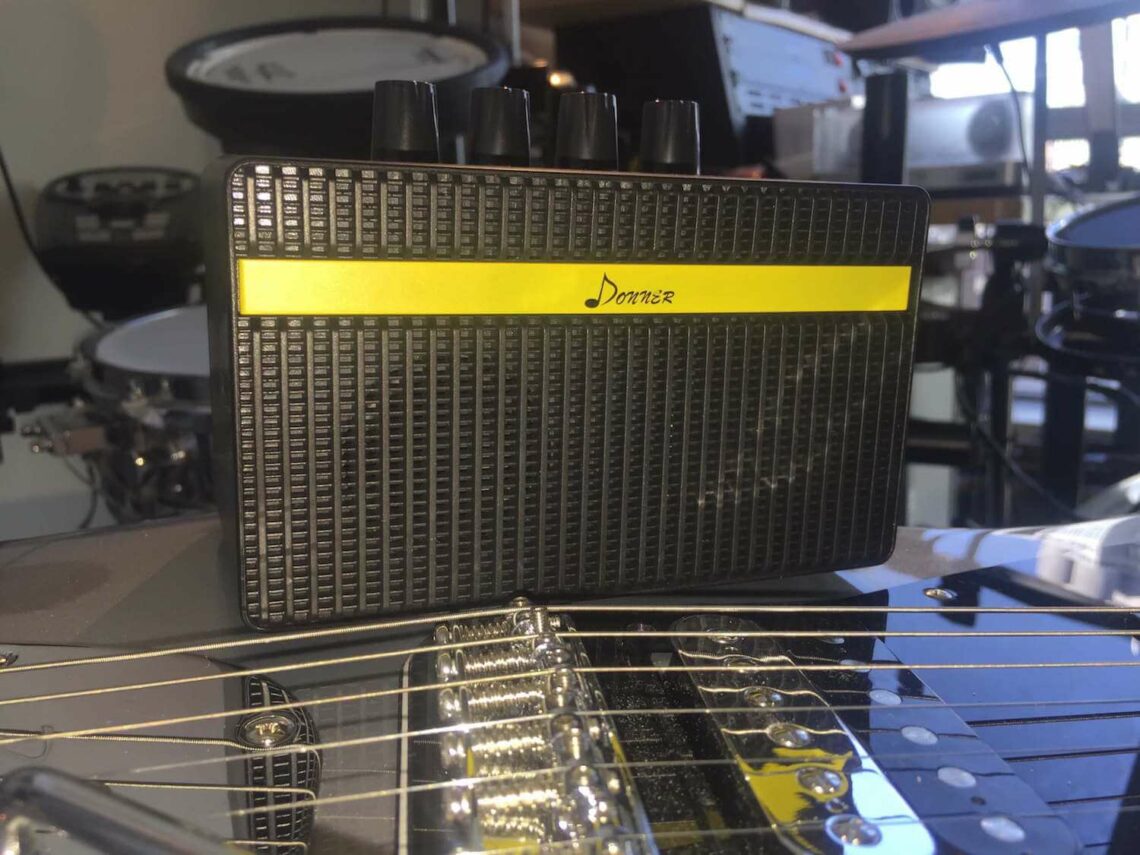 Donner Mini Guitar Amp Review – Full Video Review
The Donner Mini Electric Guitar Amp is a small and transportable 3-watt mini amp which a built-in rechargeable battery. It's the perfect take-anywhere mini amp with a clean or distortion channel, tone, gain, and vol. The MINI AMP features two 1.6-inch Special Design speakers and selectable gain control that can rock guitar tones. It's the 2nd Amp from Donner I reviewed, check out the Donner DEA 1 Amp as well.
Donner Mini Guitar Amp Clean / Distortion Channel
The Donner Mini Amp is for any guitarist looking for a super compact and portable practice amp that is capable of achieving a wide range of tones. This thing can get perry loud for its size. You can even do some recording with it. The clean sounds are awesome and I really like using the Ammoon PockRock compact guitar multi-effects processor with it.
Switch: Clean(Clear tone/distortion switch), Controls: Volume, Distortion, Tone, Gain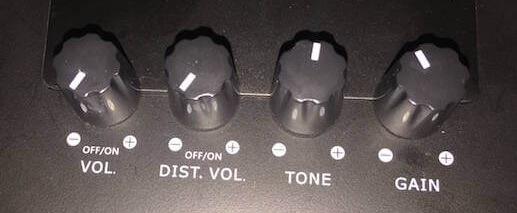 Donner Mini Guitar Amp Video Demo
In this video, I recorded the Donner Mini Amp with a USB mic directly into Logic Pro X. I'm using a Fender Jazzmaster HH with coil-splitting pickups. First, recorded both the clean and overdrive channels of the amp. Then I briefly test it out with the Donner Blues Drive and Donner Echo Square Digital Delay Guitar Pedal, I also test the amp with the Ammoon PockRock compact guitar multi-effects processor. No other EQ or effects were added to the recording.
The Donner Mini Amp sounds nice as is and with additional pedals and effects added as well.
Other Features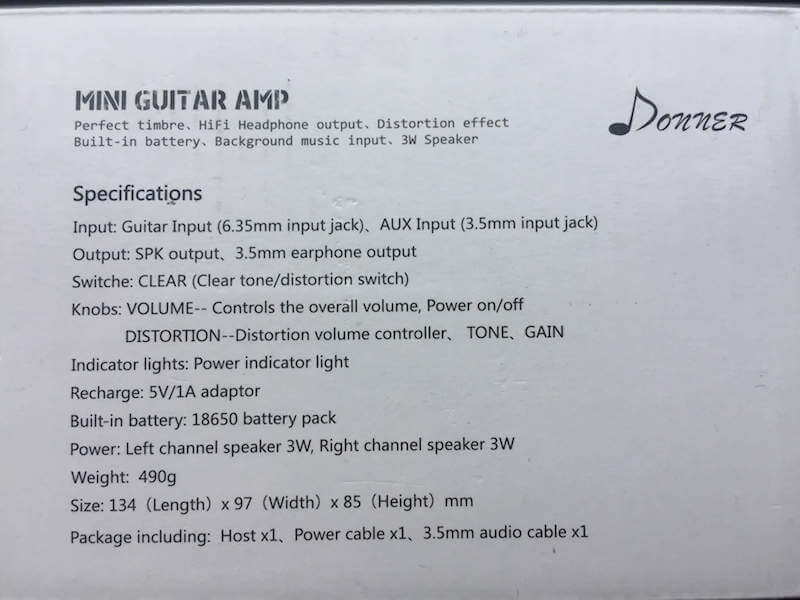 Rechargeable Battery
Built-in rechargeable battery, 3+ hours playtime on a single charge, the package includes a USB charging cable.
Input/Output
1/8″ Auxiliary Input Jack for Jam-Along with Media Player or CD, 1/8″ Headphone Output Jack for Silent Practice, package included 3.5mm Male to Male Stereo Audio Cable.
30 Days Unconditional Money Back Guarantee
Donner Offers a 30 Days Unconditional Money Back Guarantee Backed and Customer Support, so you can rest assured to buy their products.
Conclusion
The Donner Guitar AMP 3W Rechargeable Mini Electric Amplifier packs a lot of punch in a small size, it can get loud for its size and of course can be played at lower volumes too. Adding pedals and other effects is easy if the aux-in makes it great for adding backtracks a such. Overall I really like this mini amp and would recommend it.
Where To Buy
Get The Donner Mini Amp – 3 Watt Rechargeable Mini Electric Amplifier Here
"We are a participant in the Amazon Services LLC Associates Program, an affiliate advertising program designed to provide a means for us to earn fees by linking to Amazon.com and affiliated sites."
This review originally appeared on another website that I run that is no longer available.