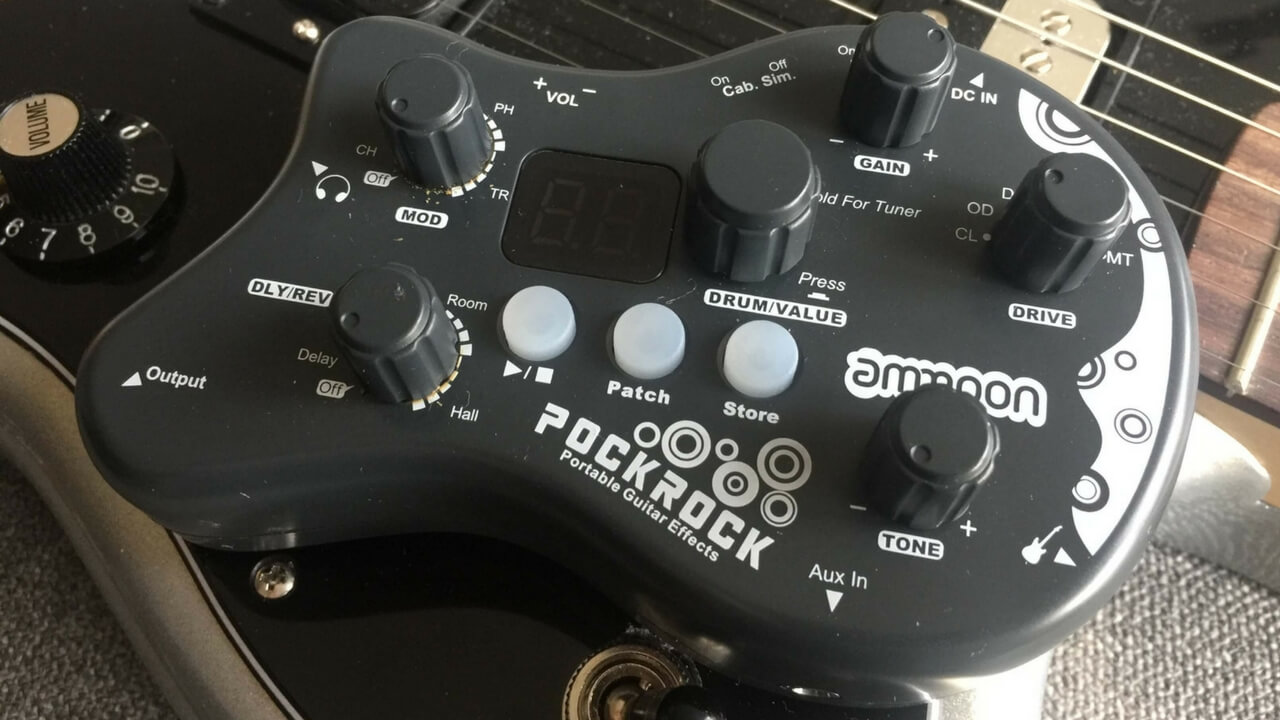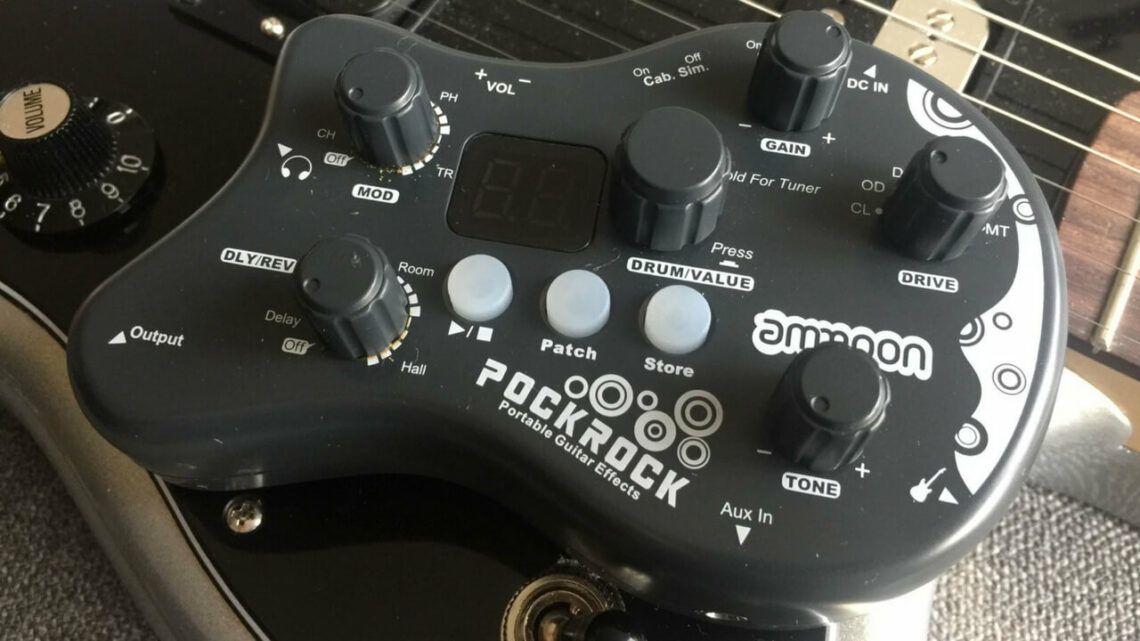 Ammoon PockRock Full Video Review
The Ammoon PockRock is a cool low-priced, super light, compact guitar multi-effects processor, with 15 effect types, 40 drum rhythms, a built-in tuner, and a power adapter. It is a bang for the buck guitar accessory indeed. Other features include a cabinet simulator, aux in, headphone out, and a metal buckle on the backside to hang it at the waist or guitar strap. It can be powered by its included power cord or 2 AAA batteries.
Overall it's a great portable practice unit. I really like this matched with the Donner 3 Watt Wireless Mini Amp for a very compact and portable practice/recording setup. The Donner DEA-1 10 Watt Electric Guitar Amplifier is another cool complementing choice for rehearsing.
I made two videos below to show what PockRock can do. The first video is of all 16 preset sounds.
The second video is an overview of the features, sound demos, and my thoughts on this mini amp.
Ammoon PockRock Presets
The Presets are a good mix of different sounds and cannot be modified, you get what you get. You can store your presets as well.
PockRock Overview & Features
In both videos, I use a Fender Jazzmaster HH, in the video below I also use an Xvive amp modeling pedal, Xvive Wave Phaser, and a Donner Octave pedal to see how the Ammoon PockRock handles pedals you can see this at about 11 min in.
Ammoon PockRock Conclusion
This is a bang for the buck guitar amp sim and effects unit that is great for practicing and jamming. As I mentioned above I also recommend the Donner 3 Watt Wireless Mini Amp for a very compact and portable practice/recording setup to go with the PockRock. Getting a drum beat with the tempo you want is a bit difficult as changing the beat changes the tempo. The tempo indicator doesn't make much sense.
Where to buy the Ammoon PockRock
You can get the Ammoon PockRock Here.
Note: "We are a participant in the Amazon Services LLC Associates Program, an affiliate advertising program designed to provide a means for us to earn fees by linking to Amazon.com and affiliated sites."
The review above and rating system below is based on this being a beginner to intermediate player guitar. Donner provided me with this guitar for review.
This review originally appeared on another website that I run that is no longer available.