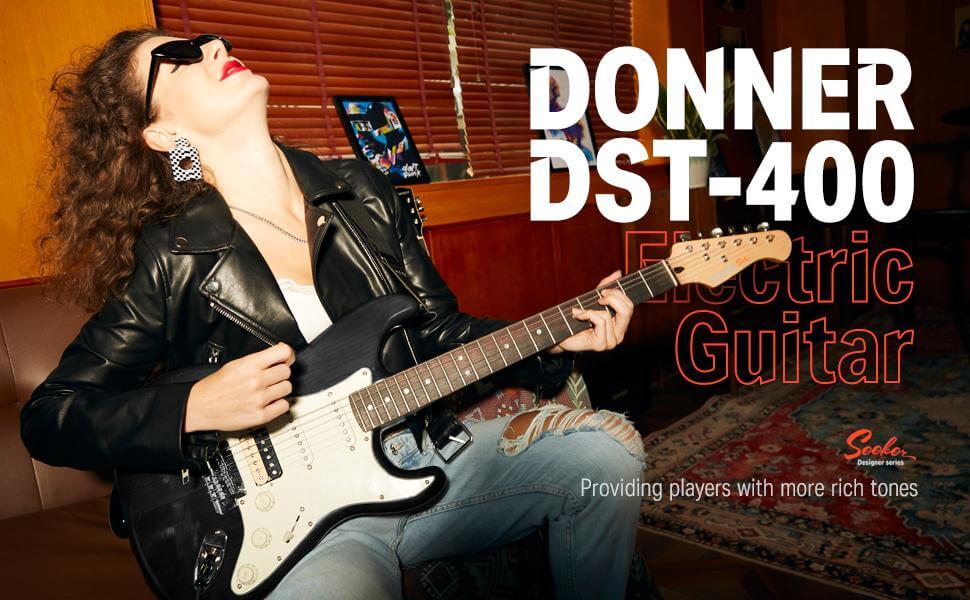 Donner DST-400 Electric Guitar Review [Full Video Sound Demo]
Donner DST-400 Electric Guitar Review
Donner has been making music gear since 2012 it has earned a reputation for making great gear at affordable prices for pros and beginners alike.
Over the last few years, I've owned many Donner products, including their Donner DST-1S Electric Guitar Kit, their Acoustic Guitar Cutaway 41″ Full-size DAG 1CE, many guitar pedals, and other music gear they offer.
Here are just a few of the other Donner instruments, guitar pedals, and other gadgets I've used over the years.
The Donner DST-400 Electric Guitar is the latest guitar offering for beginning guitarists. Let's check out the details and features.
Who is the Donner DST-400 Guitar for?
The Donner DST-400 H-S-S Electric Guitar is for beginners or experienced players who want a guitar for a mod project guitar.
The Donner DST-400 is an entry-level guitar at an affordable price.
Donner DST-400 Guitar Appearance
The Donner DST-400 H-S-S Electric Guitar is a take on one of the most famous guitars in history, the Fender Stratocaster.
There are only two color options at the time of this review: Green and Black.
Most of the online photos look like a solid color, but you can see the wood grain through the paint, giving it a more vintage look.
The vintage-style tuners and the zebra stripe Humbucker pick-up also add a nice touch to the overall look.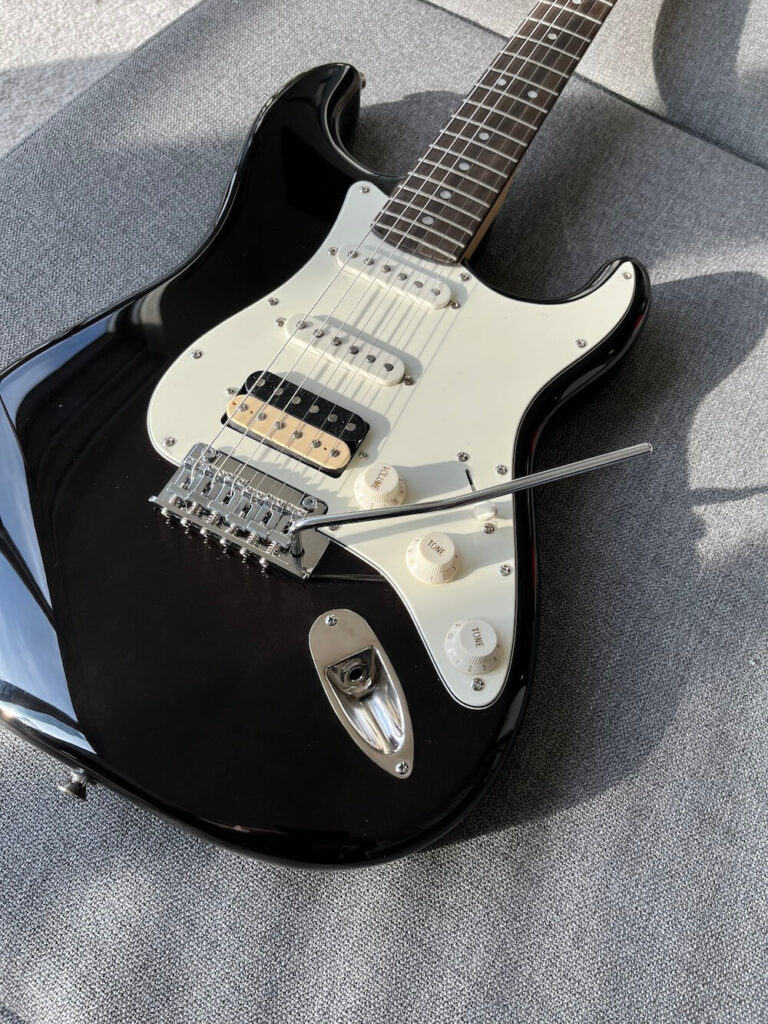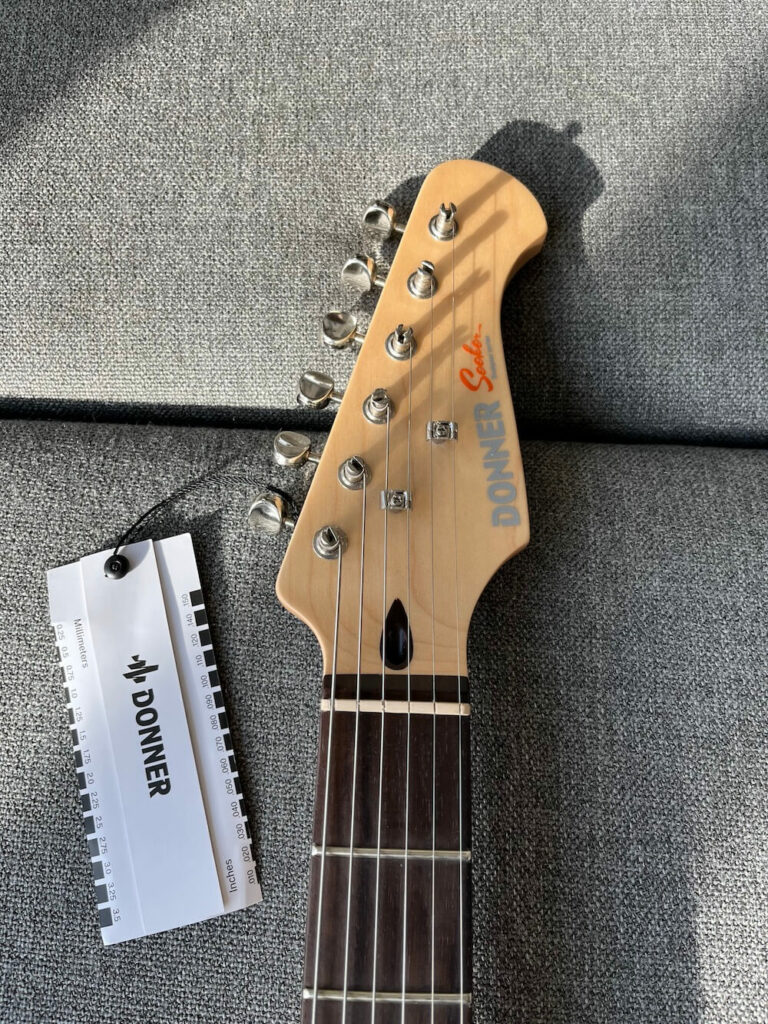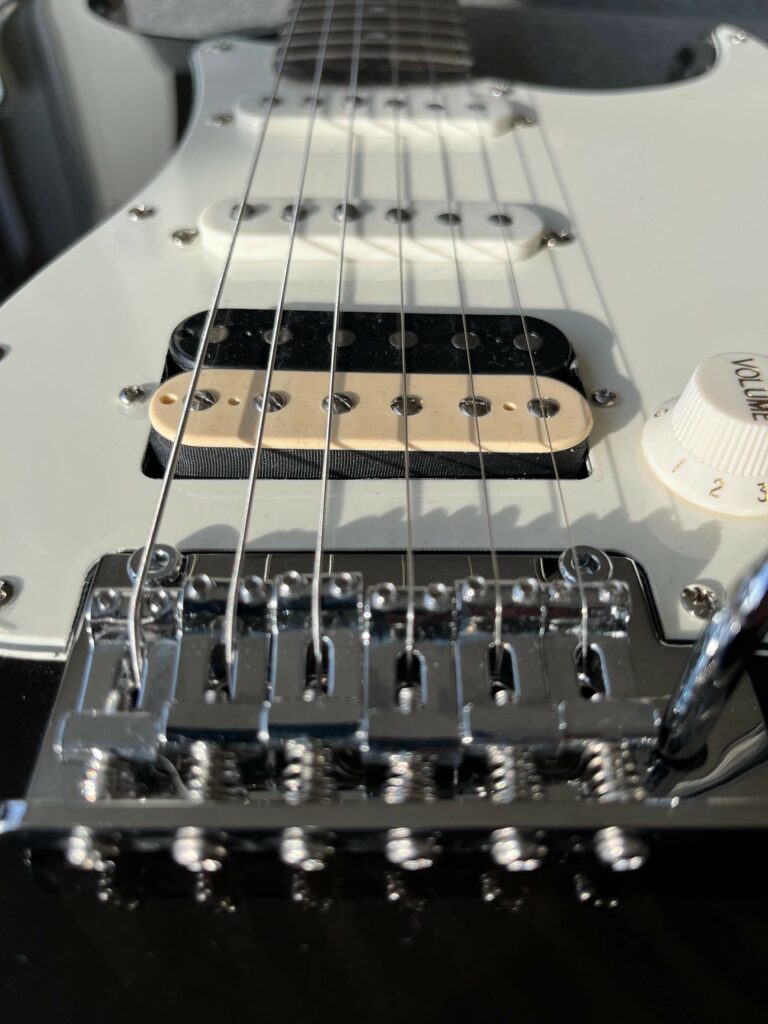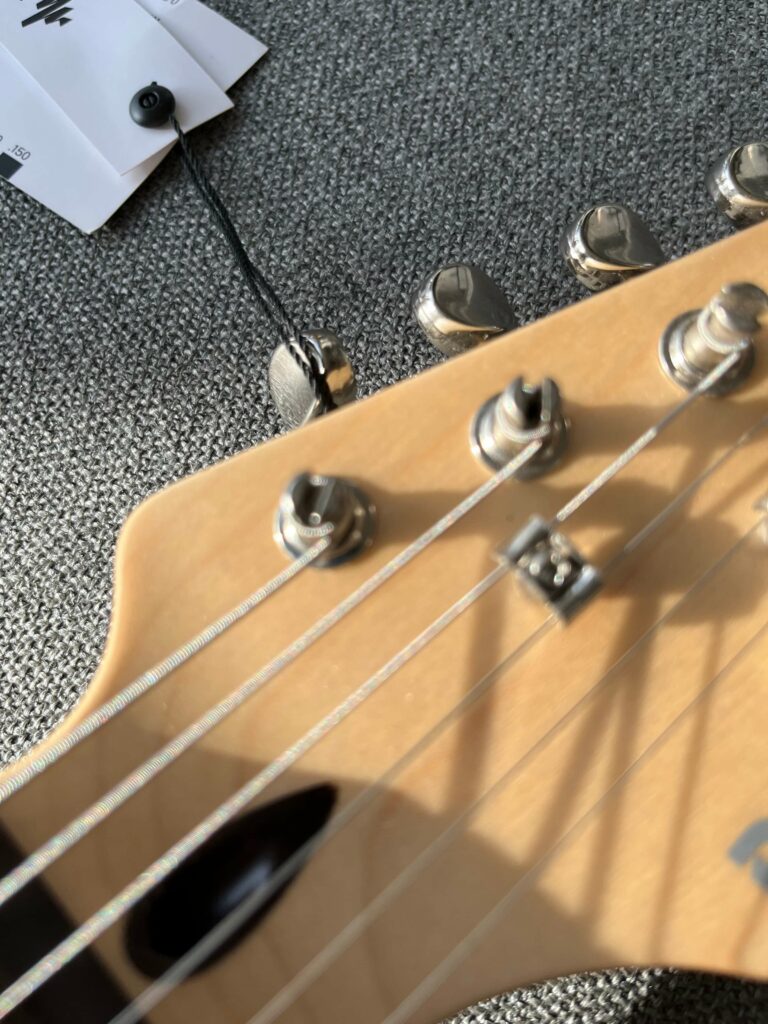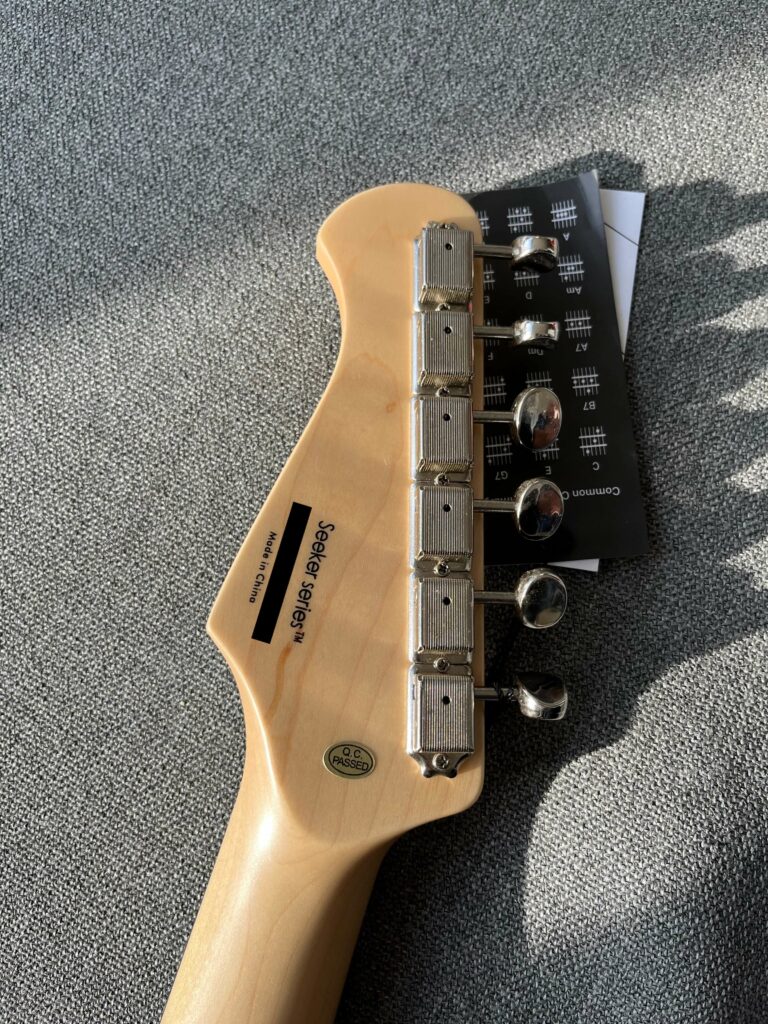 The Neckplate is engraved with the Donner logo and adds a nice, individual touch to the instruments.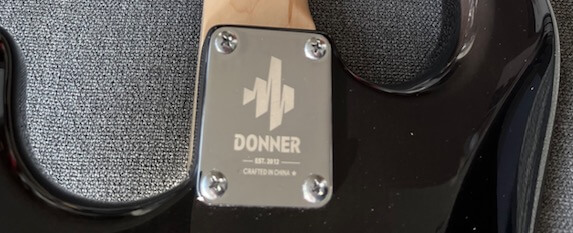 Donner DST-400 Guitar Body & Neck Materials
The Donner DST-400's body and back are made of high-quality alder. The smooth alder body brings full tones, which contains excellent high, middle and low-end frequencies.
The fretboard is Laurel, and the C-Shaped neck is Canada maple in a satin finish. Twenty-two frets marks on the neck and top of the fingerboard.
C-Shaped Neck Profile:
The Canadian Maple neck in satin finish is smooth and durable with a built-in Neck Stiffener. Twenty-two fret marks on the neck, the top of the fingerboard, and the D-stamped neck plate ensure extra play comfort.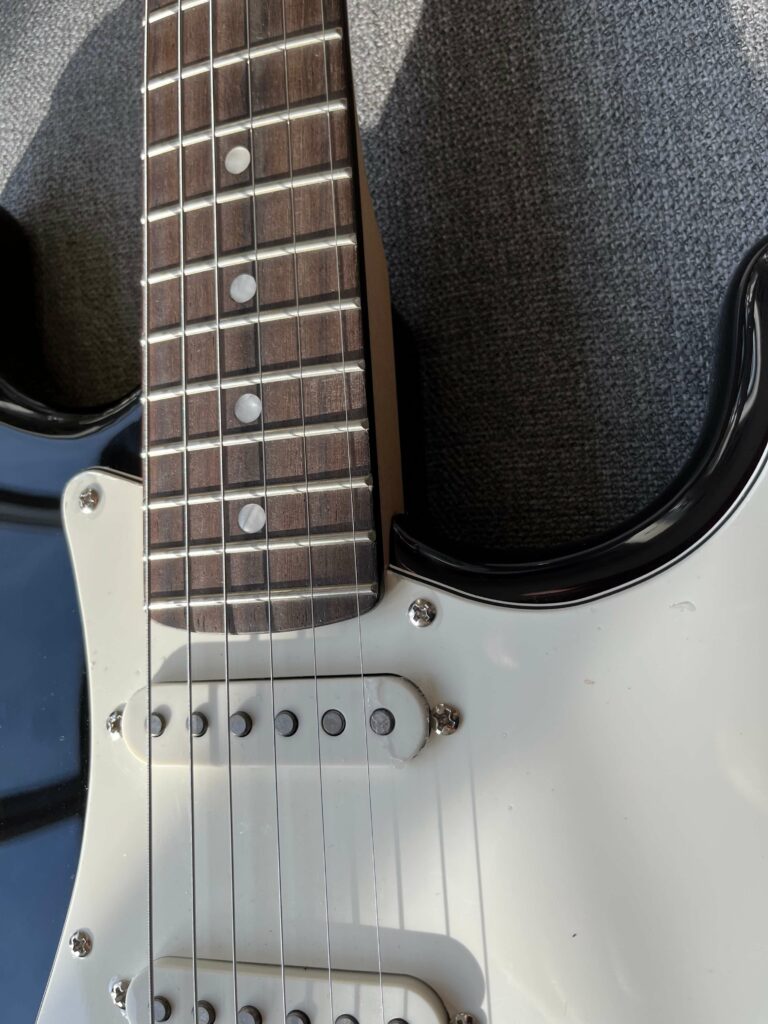 Donner DST-400 Guitar Hardware & Electronics
The Donner DST-400 Guitar offers many options when it comes to tones. The guitar pickups are H-S-S, which means: Humbucker, Single-coil, Single-coil. Humbucker pickups are excellent for heavier styles of music and offer a louder and darker sound. Single coils give a brighter quackier sound.
Moreover, the Donner DST-400 H-S-S Electric Guitar has another feature that many beginner guitars do not offer. The Humbucker bridge pickup can be split into a single-coil pickup, adding more tones with the push and pull switch.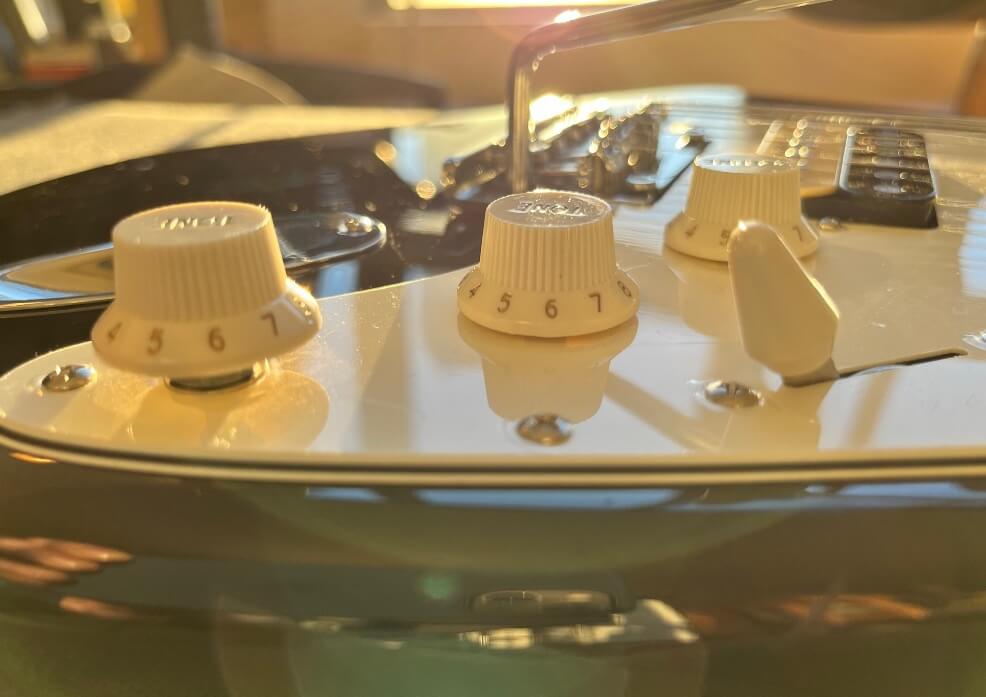 The push-pull switch on the second tone knob allows you to switch between the classic humbucking pickup sound and single-coil tones.
Excellent for experimenting and finding your sound.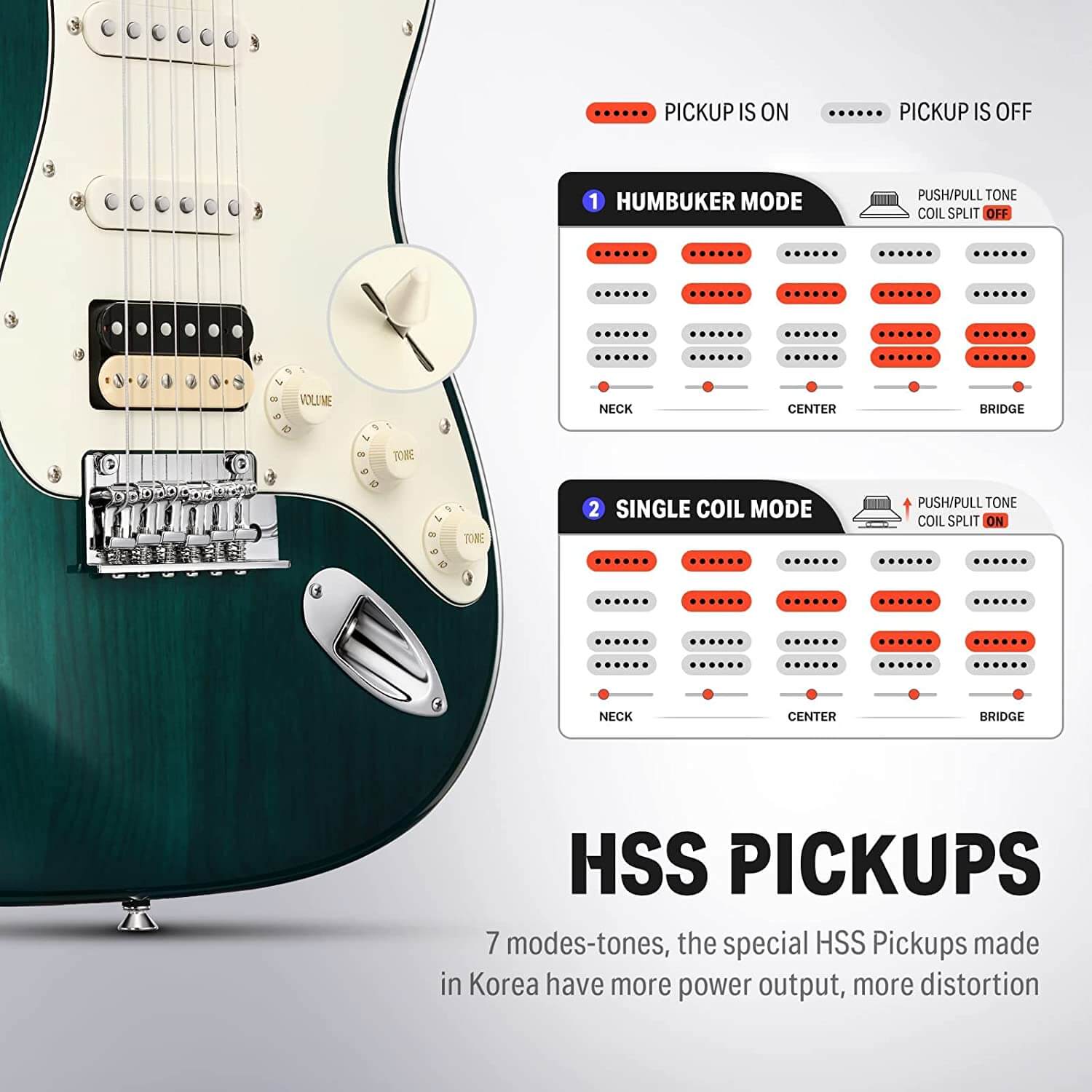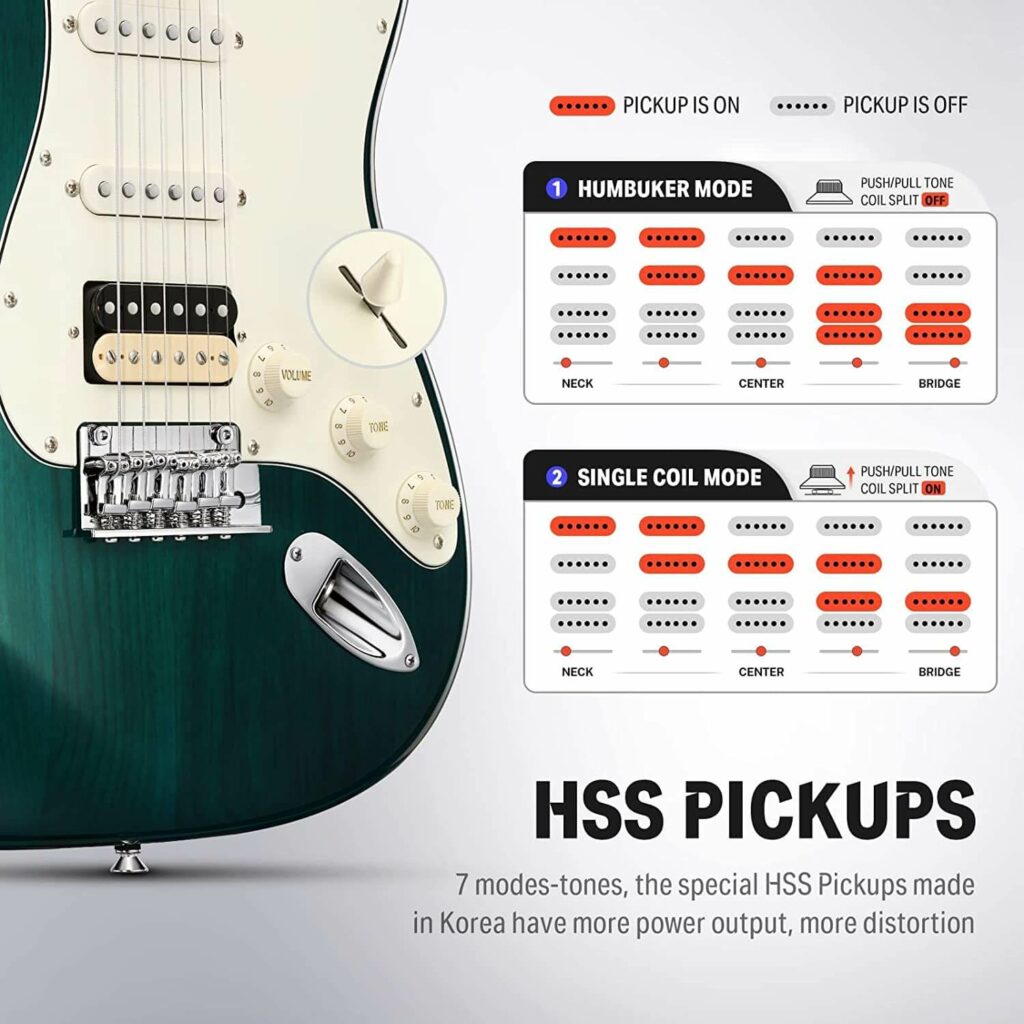 Donner DST-400 Guitar Feel and Sound
After tuning the strings, the Donner DST 400 feels good and is ready to play right out of the box. The neck has a comfortable C-shape profile with a satin finish that's smooth and fast to the touch.
The guitar's pick-ups are comparable to other brands within the same price range. They sound good through a real amp and guitar amp sims software on your computer.
Check out some of the sound demos in the video below
Accessories
The Donner DST also comes with a gig back, guitar strap, Allen wrenches, and a guitar cable to plug into an amp.
Made of 600D waterproof nylon oxford with 210D smooth, soft lining fabric, Donner DST-400 electric guitar bag will protect your guitar well. It will also come with a 10ft AWG24 Oxygen-free copper center conductor guitar cable to connect an amplifier.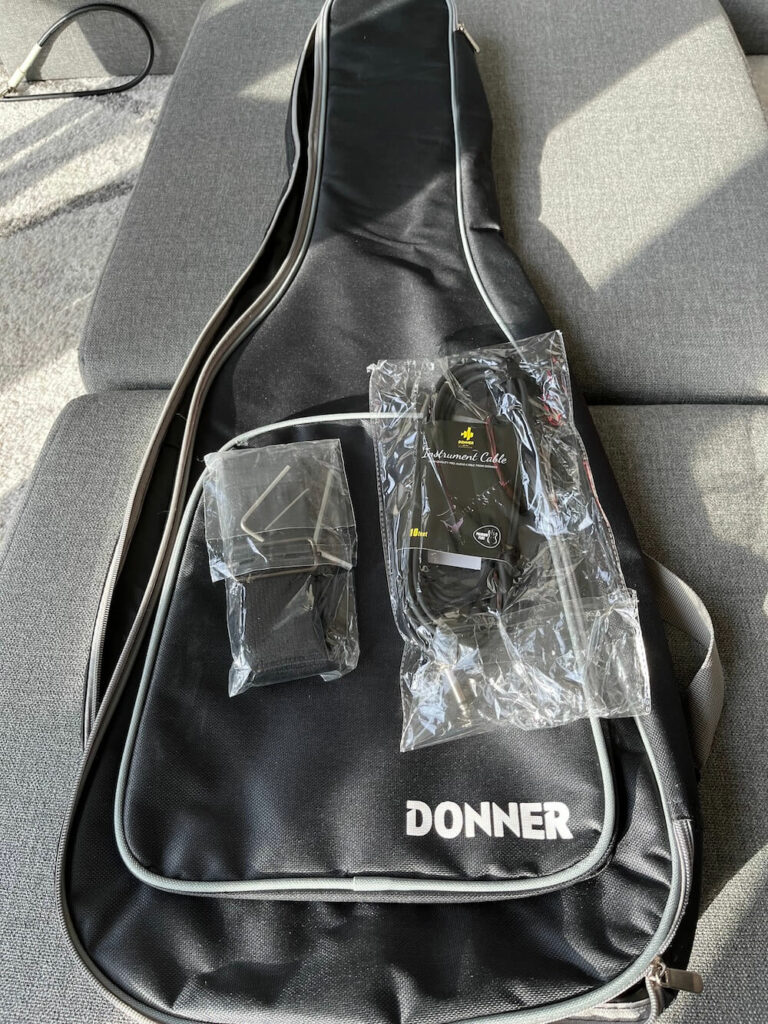 30 Days Unconditional Money-Back Guarantee
Donner Offers a 30 Days Unconditional Money Back Guarantee Backed and Customer Support, so you can rest assured to buy their products.
About Donner
Since 2012, Donner has been committed to creating new musical experiences. Our passionate and dedicated R&D team continues to innovate with high-quality and affordable musical instruments and accessories that enrich the lives of our customers.
Conclusion
Overall of this is an excellent bang for the buck beginner guitar package right in time for the holidays. Also great for a guitar mod project.
Pros:
Has a classic vibe and great looks
H-S-S Pickups with a pushable switch circuit design is added to the second tone control
Affordable
Sounds good and easy to play
Cons:
The gig bag and the strap are what you'd expect from a guitar in this price range; they are nothing to write home about but will get the job done.
Out of the box, the term system is a little tight for my liking, you can make this less tight by removing one of the springs on the term system.
Where To Buy
You can buy the Donner DST-400 Electric Guitar on their website or on Amazon.
"We are a participant in the Amazon Services LLC Associates Program, an affiliate advertising program designed to provide a means for us to earn fees by linking to Amazon.com and affiliated sites."
Buy direct from Donner or on Amazon.
Donner provided me with this guitar for this review. I am also a member of their affiliate program, which means if you do use my affiliate links on this page I will make a small commission and no additional charge to you.