Donner Bluetooth Page Turner Pedal Review
If you have been using your tablet or computer with sheet music apps like NextPage, SongBook, and many others, The Donner Bluetooth Page Turner Pedals is something you will enjoy using.
What is a Bluetooth Page Turner Pedal?
The Donner wireless Bluetooth Page Turner Pedal is a very useful tool for turning pages, reading music, scrolling lyrics, guitar tabs, teleprompting and more. It works with your iPhone, iPad, Mac, PC, or Android tablets.
I've used this pedal with the iOS apps piaScore and Teleprompt at gigs and rehearsal. I also use it with my web browser, pdf readers, Logic Pro, and other apps on my computer.
Is It Durable?
Despite being made of plastic, it's sturdy and effective. The pedals are quiet, so they don't distract when pressing them and it has rubber on the bottom so it won't slide around. At about 7 inches by 5 1/2 inches, it's very portable and will fit in any gig bag.
Settings:
There are a few setting options to use depending on what app or device you are connecting to. On my Mac Setting 5 (Space/ Enter) comes in handy to stop/start recording in Logic Pro. Other settings include:
1. Page up/page down
2. Left arrow/ right
3. Up / down
4. left / right mouse click
5. Space/ Enter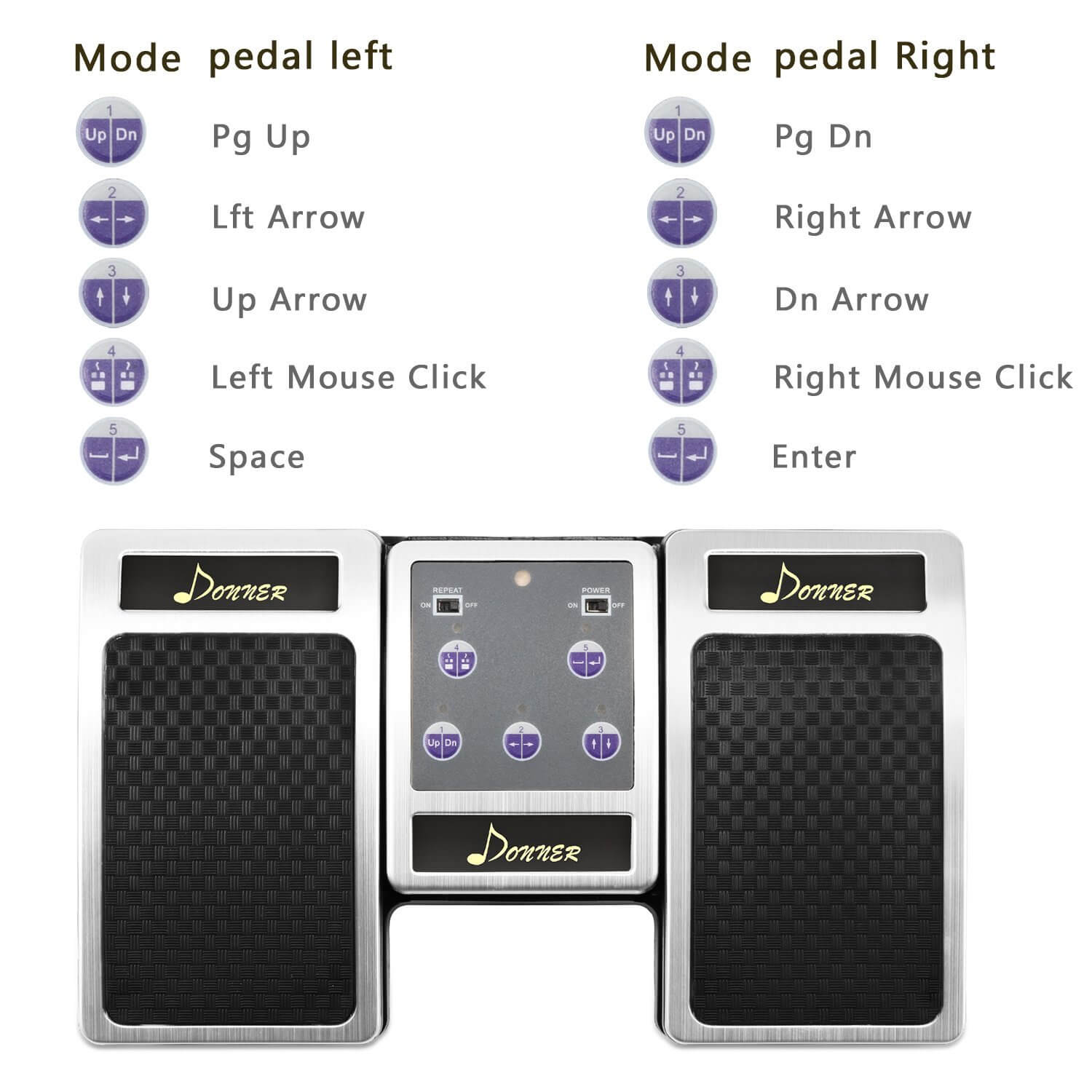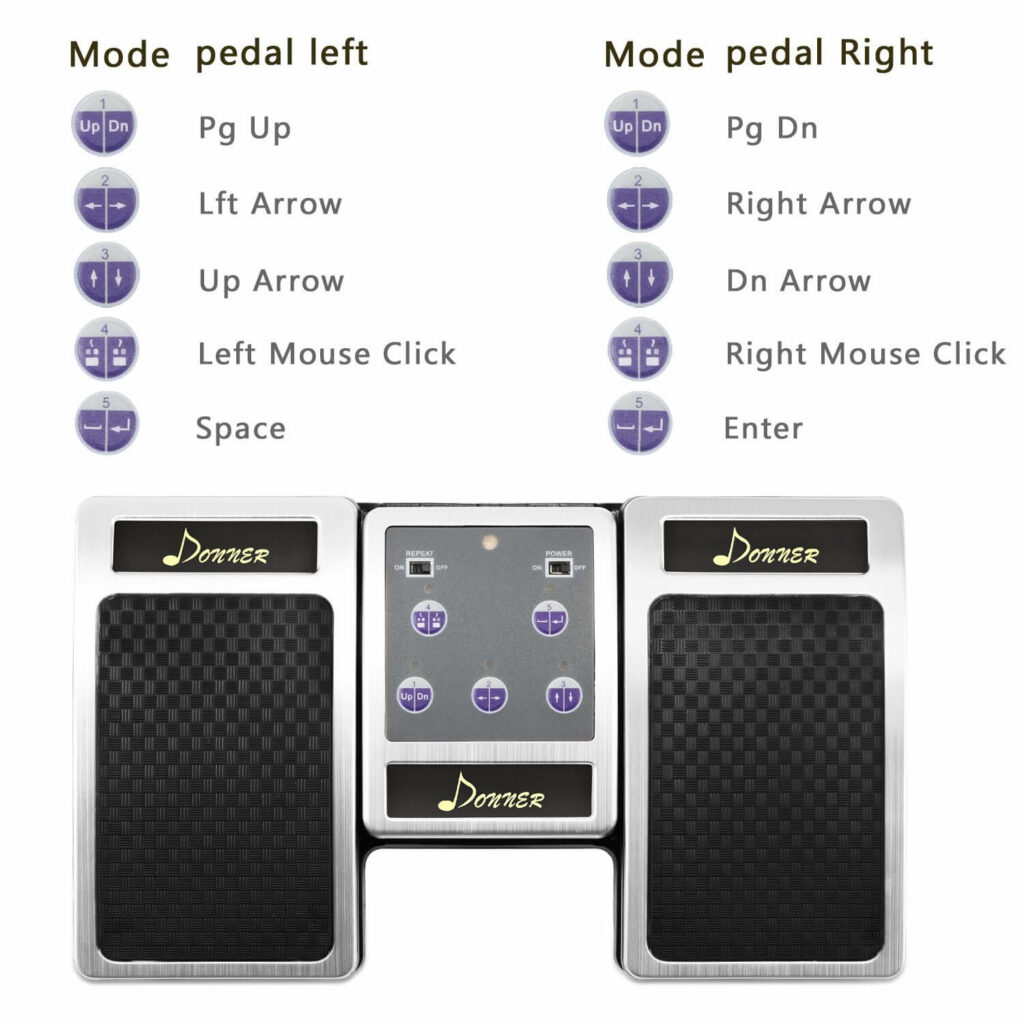 What Apps Will It Work With?
I used the Donner Bluetooth Page Turner Pedal with NextPage and SongBookother iOS apps, but it will work with any app that you can use foot pedals with including:
NextPage
Teleprompt+3
SongBook
unrealBook
VSheetMusic
MusicnotesWPS Office,
Musicreader 4,
forScore
OnSong
DD GigBook
Video
Bluetooth Page Turner Pedal for Tablets iPhone Mac PC by Donner Review
Final Thoughts
I only tested the Bluetooth Page Turner Pedal with my iPhone, iPad, and Mac, but it also works with PCs and Android tablets. If turning pages hands-free is a must, then you can't go wrong.
No Risk, 30 Day Money Back Guarantee. Check it out Here.
Comments:
Any suggestions or questions? Feel free to leave a comment below. And if you like this post, please like it on Twitter, Facebook, G+ or other social networks.
Related Posts:
Have you seen The History of The Drum Set?
What are the Best Drumsticks For Electonic Drums?