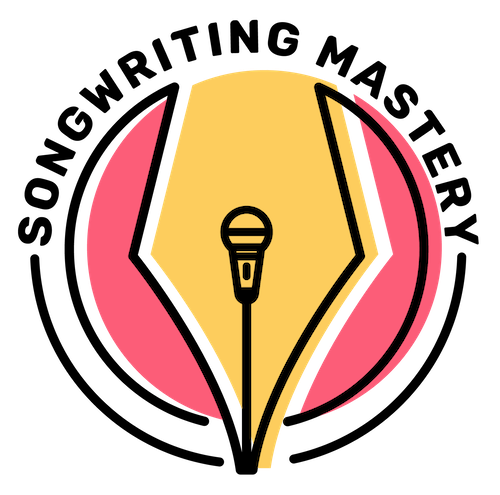 Songwriting Mastery The Complete Course
Full Circle Music Songwriting Mastery – The Complete Course Product Recommendation.
I've taken many songwriting courses over the past year, including ones from Ryan Tedder, Charlie Puth, and the music classes on Masterclass.com, to name a few.
For me, songwriting is a lifelong journey and learning experience. Each time I take a new course, read a new book or try out some songwriting app, I get a unique perspective on the craft from other writers, which transforms into lots of new ideas and inspiration.
I took the Songwriting Mastery Course in the Summer of 2021 and am now part of the Full Circle Music Song Chasers Community (more about this coming soon).
This course was very detailed, inciteful, and full of great advice for both aspiring and seasoned songwriters.
You will love this class if you are:
Passionate about songwriting and impacting the music industry
Willing to put in the work to practice your craft to write the best songs of your life
Looking to become a top-quality contributor to any co-writing room you find yourself in
Excited to write songs that easily stack up to the quality of the Billboard Charts
If you have any questions, please leave them in the comments below.
Note: I paid for this course, and I'm also an affiliate of some of the Full Circle Music products, which means if you decide to purchase this course with one of my links on this page, I will make a commission at no additional charge to yourself.  
Thank you so much for your attention and participation.
Furthermore, I only recommend products that I find value in and think others will too.
This article is laid out in the following sequence:
Songwriting Mastery Summary
Who is teaching?
What you will be learning
More about Full Circle Music 
What the course includes
What will I learn?
A short clip from The Songwriting Mastery Course
Songwriting Mastery Summary
Songwriting Mastery is a masterclass in the art of songwriting – covering every aspect of songwriting from ideas, lyrics, and melody to laying a music bed, demo production, and pitching your song.
This course is a full-scale, complete look at learning the process for writing consistent, hit, commercial songs. Songwriting Mastery takes you through the entire process of creating a hit song from lyrics to production, all the way into publishing. An industry expert guides each section! Songwriting is a lifestyle; let's master it.
Who is Songwriting Mastery For?
This course is for anyone who loves the craft of songwriting. Whether you are new to your songwriting journey or have been songwriting for years, Songwriting Mastery includes professional strategies, techniques, models, exercises, and processes that will give you all the keys to the songwriting skillset.
If so, this course could be what you're looking for.
Who is teaching this course?
The Songwriting Mastery course is taught by Grammy, Dove, and SESAC award-winning songwriter and producer Seth Mosley with additional modules on music production with Grammy-winning producer X Oconnor and publishing with Stacey Willbur.
Seth has written over 20 #1 radio hits and writes and produces over 150+ songs with A-List artists every year. He also is the founder of Full Circle Music, where he teaches others who want to write hit songs.
The Songwriting Mastery course also includes one on one interviews with some of the industry's biggest influencers.
Check out Seth Mosley's impressive songwriting catalog on this Spotify playlist with over 300 songs.
More about Full Circle & Music
Full Circle Music is a team of musicians, entrepreneurs, creatives, and developers in Nashville, TN. Their team is made up of multiple GRAMMY® Winners, Dove Winners, and they have over 27 #1 charting songs on the radio.

Full Circle Music was started by Seth Mosley, one of the most well-known songwriters and producers in the Nashville area. In 2015, he started building a team. He launched the Full Circle Music Academy to help any musician with a dream learn the skills and strategies they need to make it in the music industry professionally.

Seth shares all that he has learned through his years of experience and success in the music industry.
Full Circle Music Links – YouTube | Made in Music Podcast
Songwriting Mastery -The Complete Course ➜ Full Circle Music Website
The Songwriting Mastery Course Includes
Immediate access to all the content
15.9 hours of curated and practical knowledge
123 proactive, easy-to-digest videos
A deep dive into the songwriting process.
Step-by-step instructions on music production with a grammy-winning producer
An entire module on publishing in the music industry
One on one interviews with some of the industry's biggest influencers
What will I learn?
This course is divided into ten chapters to make sure you get the best learning experience possible. The classes start with a basic understanding of the process all the way into taking a song from lyrics to production to publishing. 
Course Introduction
Seth goes over the most significant reasons he created Songwriting Mastery and emphasizes the rules to songwriting vs. the tools for songwriting. 
Inspiration and Mindset
Seth lays out his mindset for songwriting and declares writer's block a myth. The key theme in this chapter is that songwriting is subjective, and the best songs are personal to the songwriter. 
Ideas For Starting
Seth gives off several ways to begin the songwriting process, find inspiration, and what elements to focus on. 
Melody Mastery
Seth breaks down what a melody is, how to write a great melody, and even analyzes songs from various hits.
Lyric Mastery
Seth emphasizes the importance of a good title and shows you how to develop impactful lyrics around that central idea. All while making sure the song can reach a large demographic without being cliche.
Developing The Whole Song
Seth runs through songs structures, when to stray from structure, and how to know when the song is done.
Art of Cowriting
Sometimes you don't have the words to finish a song you started. Co-writing is essential, and in this module, Seth breaks all the dos and don'ts to co-writing.
Production with X O'Connor
Seth hands the course off to Full Circle's VP of Production, X O'Connor, who will take you through his process of producing a song. 
Publishing with Stacey Willbur
Full Circle's VP of Publishing and A&R, Stacey Willbur, takes the reins for this module and teaches the importance of publishing, organization, and copyrights.
Genre Songwriting Tips
Seth sits down with some industry experts, including Toby Mac, Jordan Feliz, and many more. Each has its own take on how to write a great song.
Quick Look Inside Songwriting Mastery
7 Habits That Make a Successful Songwriter
Max Martin, Dolly Parton, Ryan Tedder, and Ashley Gorley.
What do all of these great songwriters have in common?
If you have any questions or comments, feel free to leave them in the comments below.