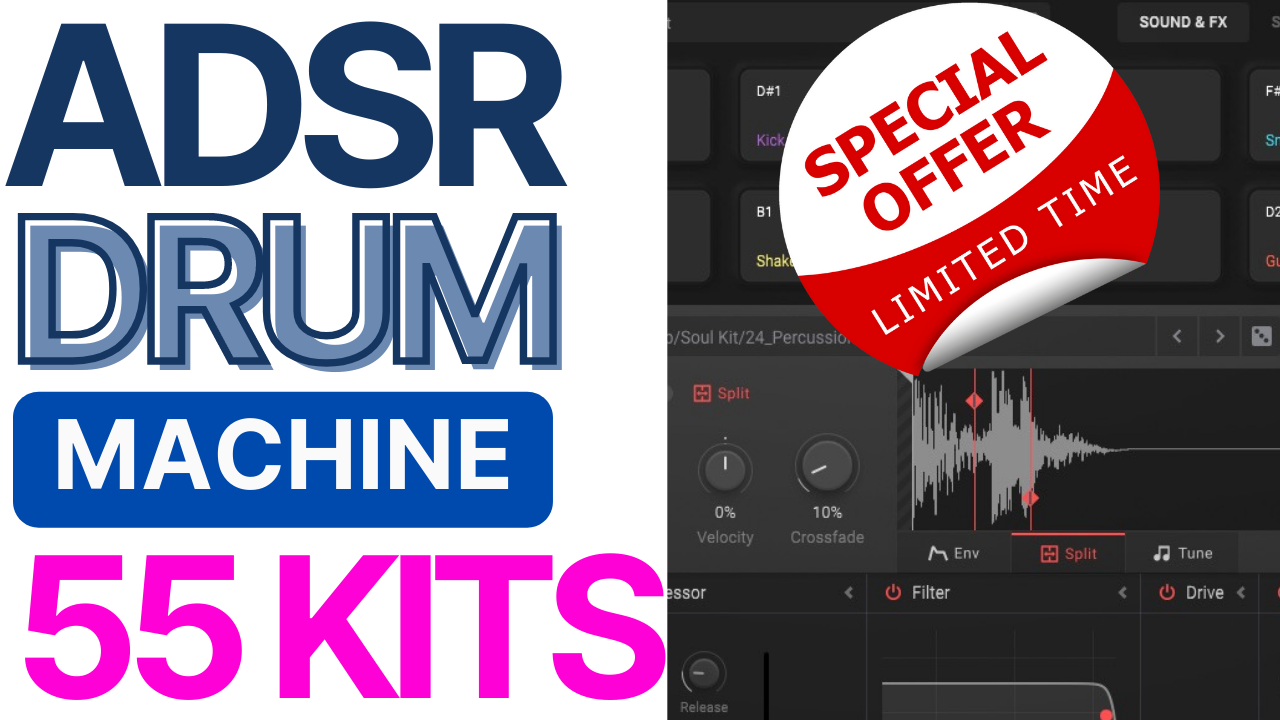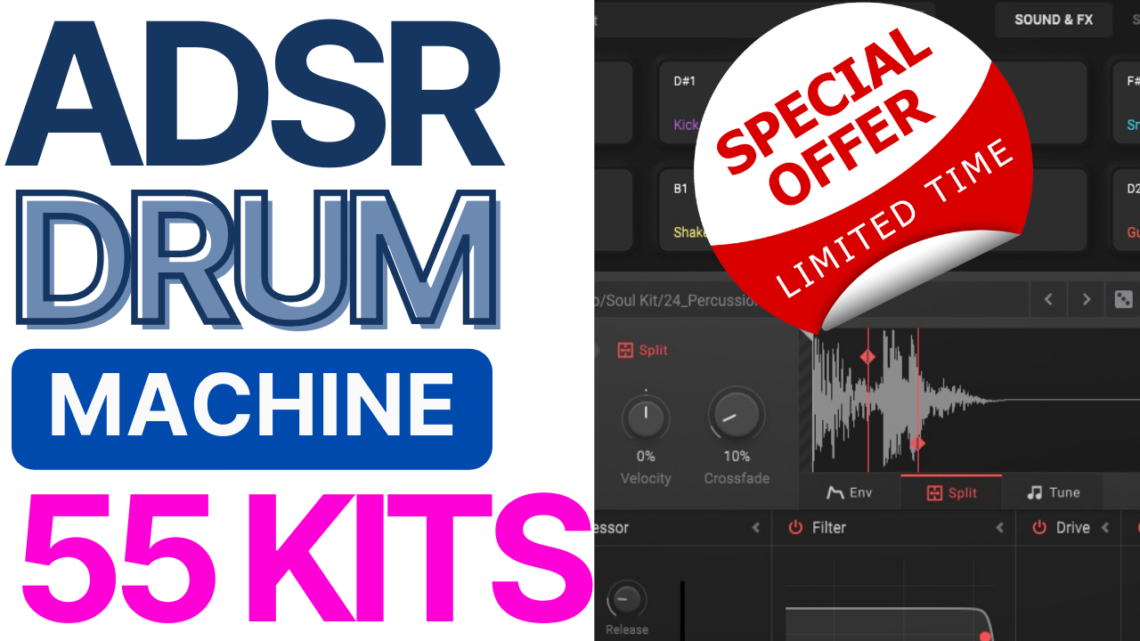 ADSR Drum Machine Full Video Review
ADSR Drum Machine is a beat-making workhorse. Its intuitive interface including 16 pads above a tabbed Browser, Sound & FX, Sequencer, and Mixer panel allows you to build a kit and lay down a beat straight out of the box. It has everything you need and expects in a modern drum plugin.
So, what's the buzz? Creative onboard processing is where ADSR Drum Machine comes into its
own. A 3 stage envelope, per pad pitching, and per pad multi-channel processing set a new
standard to tune your drum kit before and as you start playing. ADSR has built in the ability to
split every pad into a separate transient body which means you can clean, calibrate and
enhance your samples right as you're working on your beat.
You can get grooving straight away with 50+ kits featuring 800 unique patterns and royalty-free samples across 10 popular genres.
Related Post:
ADSR Drum Machine First Look Video
In this video, I go over the features of the ADSR Drum Machine and play some demo kits with some songs I created.
ADSR Drum Machine Introductory Offer
From May 12 to June 10, ADSR Drum Machine will be promoted with a special introductory offer of $49 (MSRP $69)
Over 10 years of servicing a community of music producers, sound designers, and DJs gives ADSR a uniquely informed perspective. Hence why ADSR Drum Machine is focused on features that remove creative friction minimize wasted time and maximize the space for the joy of making
ADSR Drum Machine is available for Mac and Windows as Standalone, AU, and VST3 from May
12 exclusively from ADSR for US$69 with a limited-time introductory price of $49 for the first 30
days until June 10, 2022.
Note: This post contains an affiliate link to ADSR and I will make a small commission at no additional charge to you if you purchase any of their products after clicking on my link. I appreciate any help you can provide.