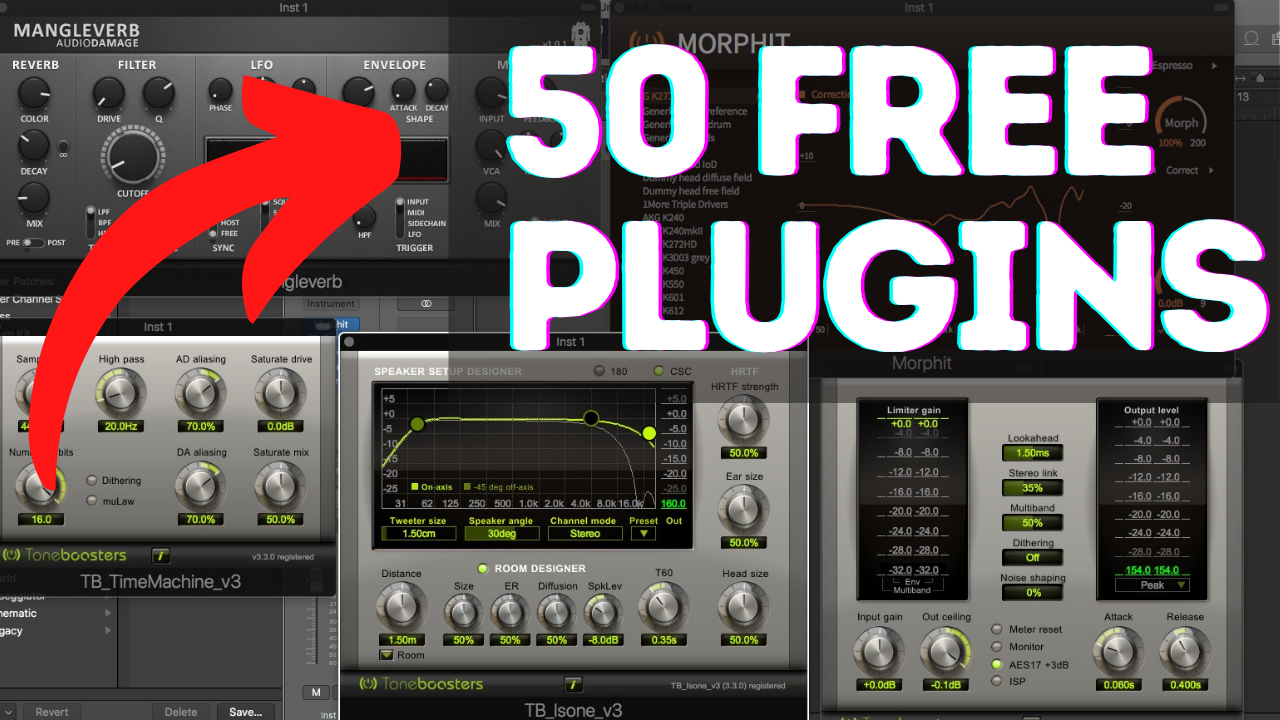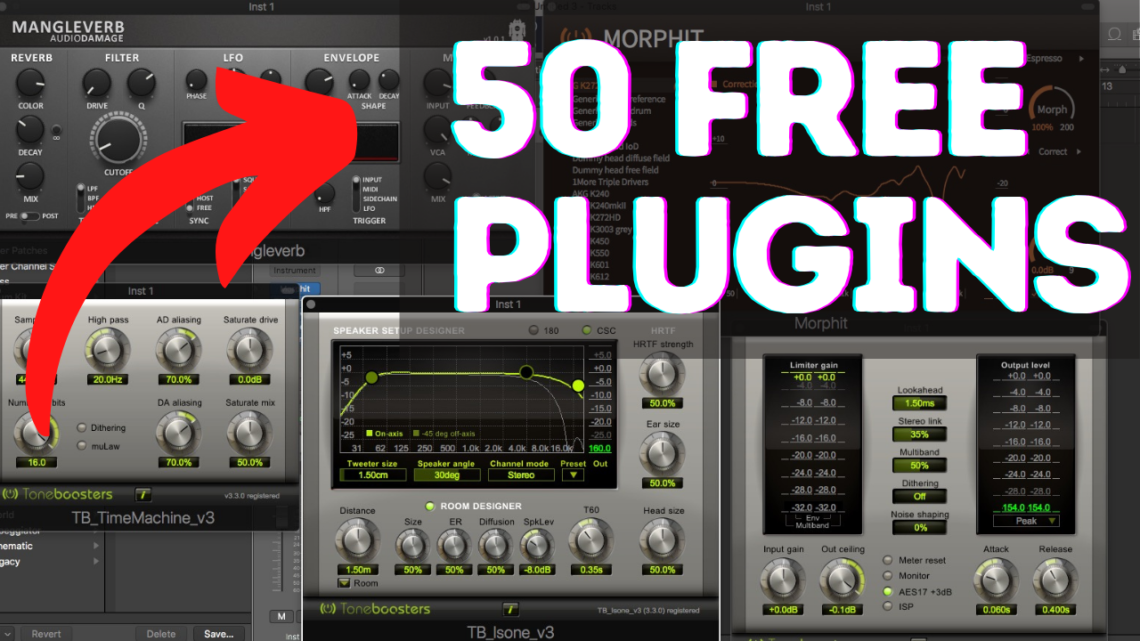 50 Free VST Plugins Audio Units FX & Instruments
Ready to take your tracks to the next level? This video shares 50 free VST AU plugins from Audio Damage and Toneboosters. The plugins are categorized and include modulation, distortion, effects, synthesizers, drum machines, and more.
Related Posts:
Free And Legacy from Audio Damage:
907A Fixed Frequency Filter
914 Fixed Frequency Filter
ADverb Vintage Reverb
Automaton Cellular Automata Buffer Effect
Axon Neural Network Drum Machine
Basic Subtractive Synthesizer
BigSeq Rhythmic Gate
BigSeq2 Rhythmic Gate
Bitcom Rhythmic Bitcrusher
Deverb Abstract Reverb
Discord Pitch Shifter
Discord 2 Pitch Shifter
Discord 3 Pitch Shifter
Dr. Device Filter
Dubstation Bucket-Brigade Delay
Filterstation Filter
Fluid Chorus
FuzzPlus 3 Distortion
Kombinat Multi-Band Distortion
Kombinat Dva Multi-Band Distortion
Liquid Flanger
Mangleverb Abstract Reverb
Mayhem Suite (Filter, Delay, Compressor)
Panstation Auto-Panner
PhaseTwo Phaser
Phosphor Additive Synthesizer
Ratshack Reverb 2 Delay
Replicant Buffer Effect
Ricochet Multi-Tap Delay
Ronin Multi-Effect
Rough Rider 1 Compressor
Rough Rider Pro Multi-Band Compressor
Tattoo Drum Machine
Vapor Diffusor
20 Free Plugins From Toneboosters
The Windows and macOS versions of the TrackEssentials and BusTools (v3) plug-ins are enjoying their well-deserved retirement after being in service for over a decade and are now made available as freeware. Use the links below to install these legacy plugins. Please note that these plugins come as VST (and AU) formats only. The freeware offer does not apply to Android in-app versions. These Free plugins come without support or warranty.