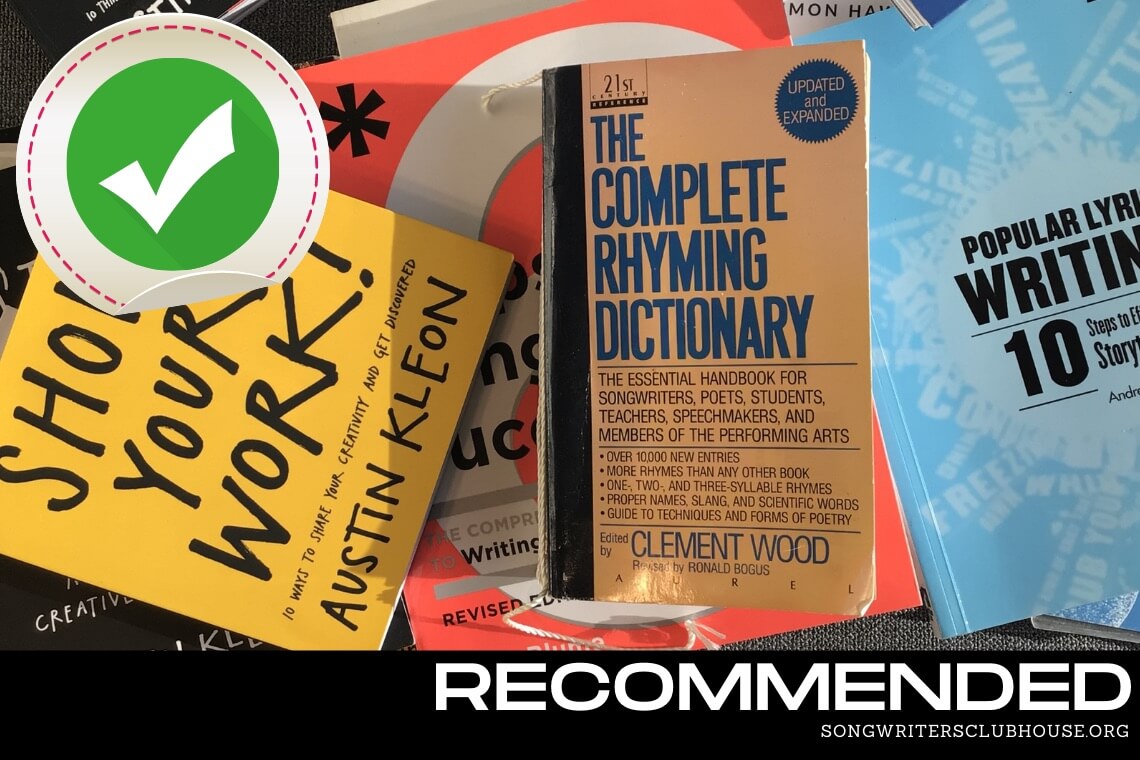 The Complete Rhyming Dictionary: Including The Poet's Craft Book
As well as The Thesaurus Roget's International Thesaurus, The Complete Rhyming Dictionary (Amazon link) is the Rhyming Dictionary Pat Patterson recommends in his classes and his books: Essential Guide to Rhyming, Writing Better Lyrics, Songwriting: Essential Guide to Lyric Form and Structure and Songwriting Without Boundaries: Lyric Writing Exercises for Finding Your Voice
The Complete Rhyming Dictionary: Including The Poet's Craft Book
The essential handbook for songwriters, poets, students, teachers, speechmakers, and members of the performing arts
This simple-to-use, exceptionally complete reference work has been updated, expanded and redesigned to meet the needs of today's most demanding wordsmiths. Included here are:
• Over 10,000 new entries—over 60,000 in all
• More rhymes than any other book
• Sight, vowel, consonant, and one-, two-, and three-syllable rhymes
• Proper names, slang, and scientific words
• Guide to techniques and forms of poetry
Why Using a Rhyming Dictionary Will Make You a Better Lyricist
Why The Complete Rhyming Dictionary?
This dictionary is recommended for songwriters by instructor Pat Pattison over others, including online dictionaries, as it: divides rhymes into Masculine, Feminine ,and three-syllable rhymnes, is organized phonetically by vowel sound, and it italicizes archaic words.
SongwritersClubhouse.org: "We are a participant in the Amazon Services LLC Associates Program, an affiliate advertising program designed to provide a means for us to earn fees by linking to Amazon.com and affiliated sites." – Each of your purchases via our Amazon affiliation links supports our cause at no additional cost to you. Furthermore, we only recommend products are readers would find valuable. More info on our Affiliate Disclosure Page.