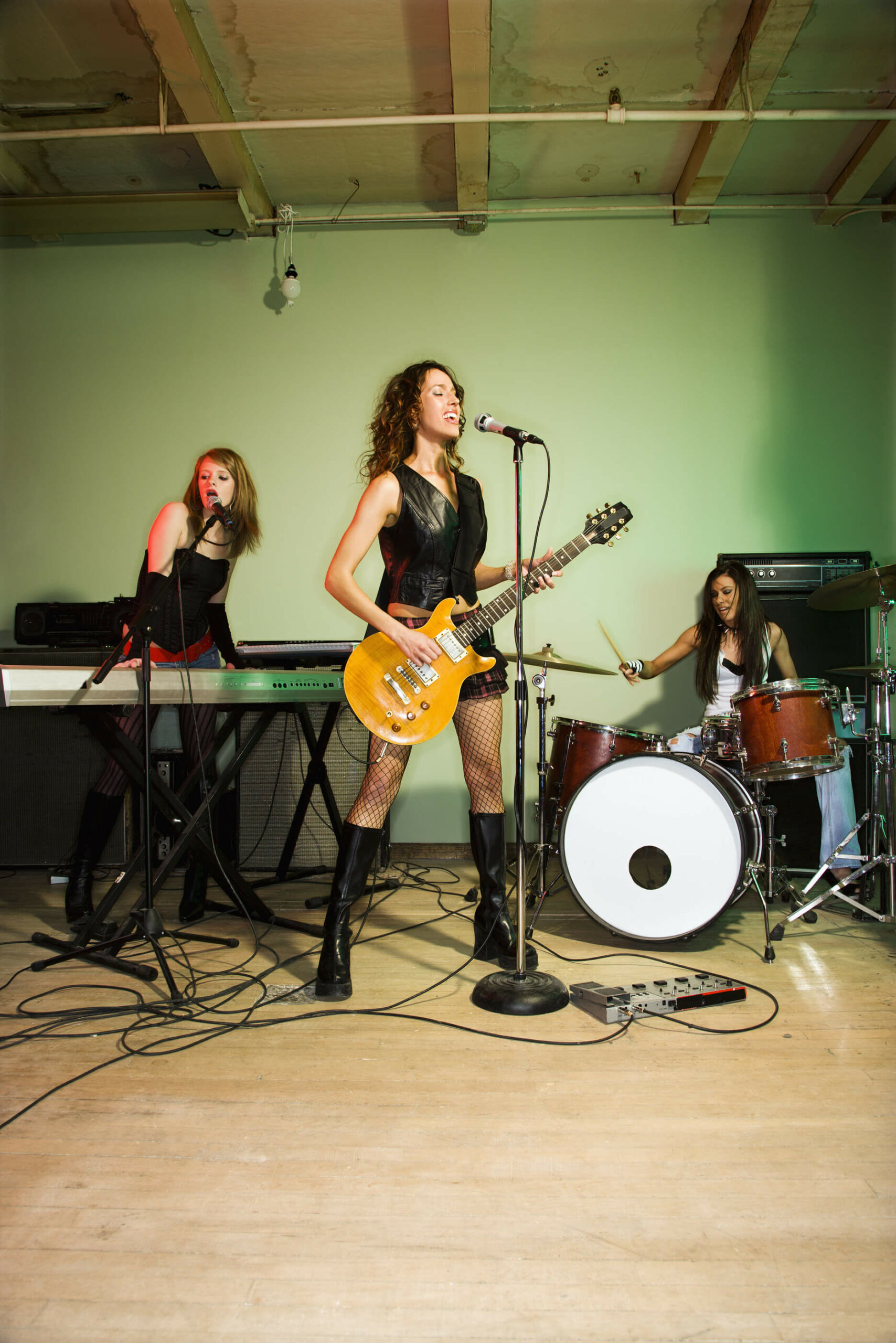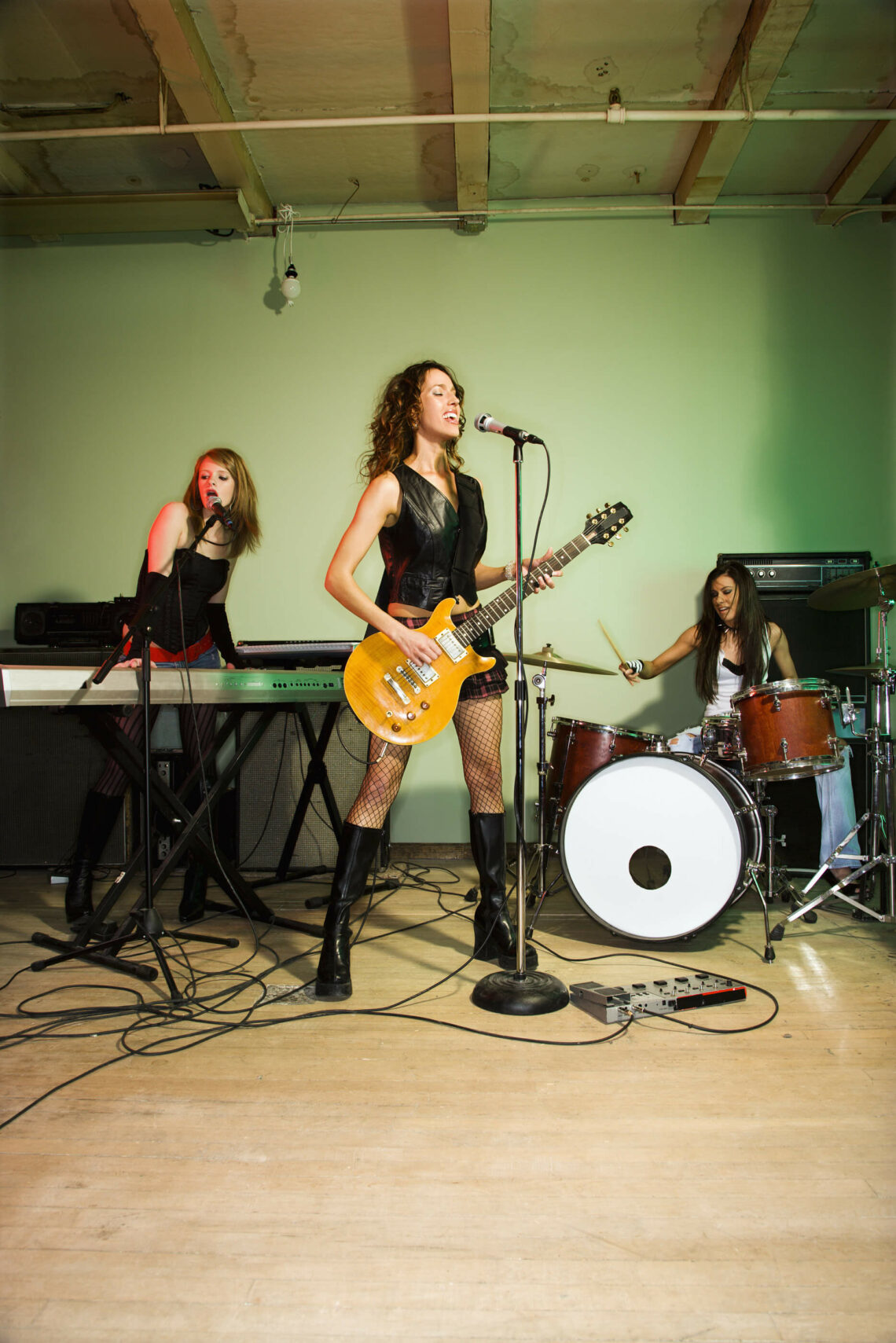 Backing Tracks For Guitar
Over the last couple of years, I produced 100's of backing tracks for guitar players and other instrumentalists to play along with. I often get asked if people can use the backing tracks in their own songs/works. Although I play in some of these tracks, most of the backing tracks on Guitar Pedals On The Cheap (this site), my YouTube channels, Drum Less Jazz.com, GregKocis.com, and my other sites were made with the iOS app Session Band. Therefore, I don't have the legal right to grant permission to another artist to use any of these tracks made with said app. I would suggest purchasing the Session Band app yourself to create your own tracks. There is a link below to the Session Band app.
In the meantime, here are a few playlists to jam with.
Backing Tracks For Guitar
There are some backing tracks below and even more listed here. More links to tracks coming soon. Feel free to subscribe to my YouTube Channel as well.
Drum Tracks to Practice & Jam With
Over 74 Drum Tracks for bassists, guitarists, and other musicians to practice and jam with. This playlist is all drum tracks in many styles including Rock, Blues, Led Zeppelin Style Beats, Cajon grooves, Jazz, and more. Try the playlist on shuffle.
Cajon Beats Backing Tracks
Over Ten Cajon Beats Backing Tracks. Take out the Acoustic guitar or even an electric and play along with these cool Cajon beats. Mixed tempos, swinging and straight grooves.
Bass Backing Tracks Without Bass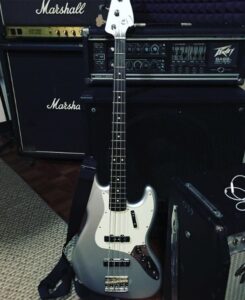 Bass Backing Tracks Without Bass? Is that an oxymoron? Who knows? Anyways, let's not forget about the bass players out there and for the guitarist who plays bass as well.
Of course, bass players can jam along with any of the drum beats here but, these tracks have drums and other instruments without the bass part. Funky Backing Tracks and some Rock and Roll tracks fill out the playlist. Check it out here: Coming soon.
Make Your Own Backing Tracks
As I said above, most of the backing tracks I made are created with the iOS app Session Band. The Original Session Band app has over 80,000 copyright-free audio loops in mixed music genres and was created by some of the UK's best session musicians and producers. Session Band will instantly convert the chords you select into great-sounding audio.
There are also dedicated apps for different genres.
Original Session Band – 80,000 copyright-free audio loops in mixed music genres.
Session Band Rock Volume One – 16,000+ stunning, chord-based Rock and Metal audio loops individually recorded by three of the world's top session musicians.
Session Band Blues Volume One – 15 different classic Blues styles included. Over 16,000 Loops.
Session Band Acoustic Guitar 1 – 7,000 precision-cut, chord-based acoustic guitar loops recorded exclusively by top session guitarist Christian Marsac.
Session Band Acoustic Guitar 2. Another 7000 Loops. 2 has an even wider range of chord variations than Volume 1
Piano Volume One. Over 7,000 precision-cut, chord-based piano loops (included) recorded exclusively by Tom Cawley, one of the world's leading pianists.
Session Band Jazz Volumes One, Two, and Three. – These are really good and I've made many drumless backing tracks for my DrumlessJazz.com website with them.
EDM, Country, Deep House, and More
Acoustic Guitar Volume One Demo
Below is a sound demo of Session Band Acoustic Guitar Volume One, (guitars one through ten). Vol One has a total of twenty different guitars styles and stuming patterns, also great for songwriting and vocalist.
Learn more about the SessionBand apps and start making your own tracks.
More Backing Track Apps
iRealPro for Mac, iOS, and Andriod is another inexpensive way to make backing tracks. Each version is sold separately and the iOS app works on both iPad and iPhone. I use the Mac version for playing and improv jamming. You get chord charts as well as chord fingerings for guitar, ukulele, and piano. you can display scales for each cord as well. Changing styles, tempo, and the key to the song is super simple in iReal Pro. There are 100's of free backing tracks you can download as well.
Band in a Box is another option for making backing tracks, songwriting, and music productions. It is the most expensive of the three apps I'm mentioning and for that reason, I have yet to buy it. Although I plan to get it soon. It's a full feature program with real live music tracks like a session band. Check it out.
Comment & Share:
If you have any questions, comments, or just want to say hi, feel free to leave a comment below. If you found this site helpful or just like it, please share.