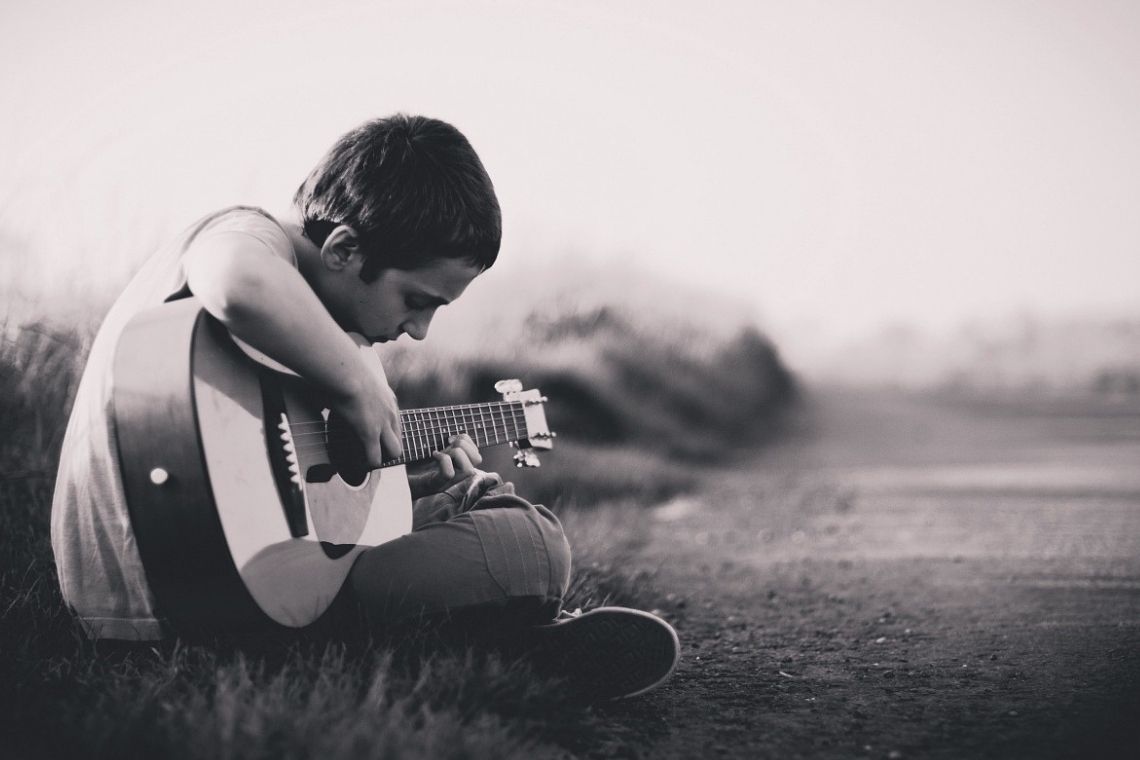 31 Two Chord Songs | Simple Hit Songs
What do hit songs like "Therefore I am" by Billie Eilish, "Fallin" by Alicia Keys, "Give Peace a Chance" by John Lennon, Uptown Funk by Mark Ronson/Bruno Mars, "Born in the USA" Bruce Springsteen, and "Paperback Writer" by The Beatles all have in common? You probably already guessed based on the title of this article. If you said they are all two chord songs then you are right.
Fact is, you can write a lot of songs with just 2 chords. Have you written any songs like this? Perhaps take a challenge and write a few the next time you sit down to write. Need some Lyric ideas? See Secrets To Writing Lyrics
26 Two Chord Songs (Video)
Below is an Interesting video from David Bennett Piano (YouTube) titled "26 Songs That Only Use Two Chords". In his video, David plays examples of famous songs that only use two chords and explains why this songwriting trick works so well.
I've also listed a few other songs that only use two chords. Feel free to list more two chord songs in the comments below.
Before we begin it's worth pointing out that David gives examples of these two chord songs but also explains that if a song has a 7th 9th 11th add9 and other chord variations it's still considered one chord based on the root chord.
For example, "You Never Tell" by Chuck Berry uses a C C6 to G7 progression, however, this is still considered a two chords because the C6 is just based on the C chord.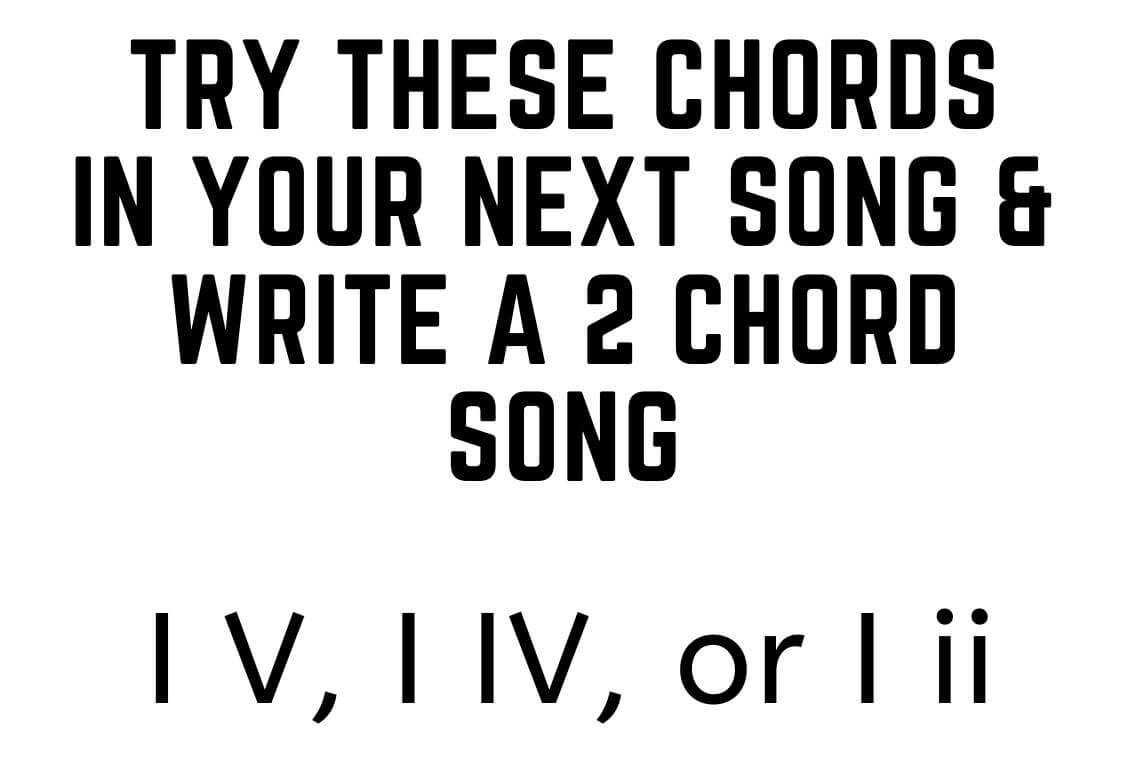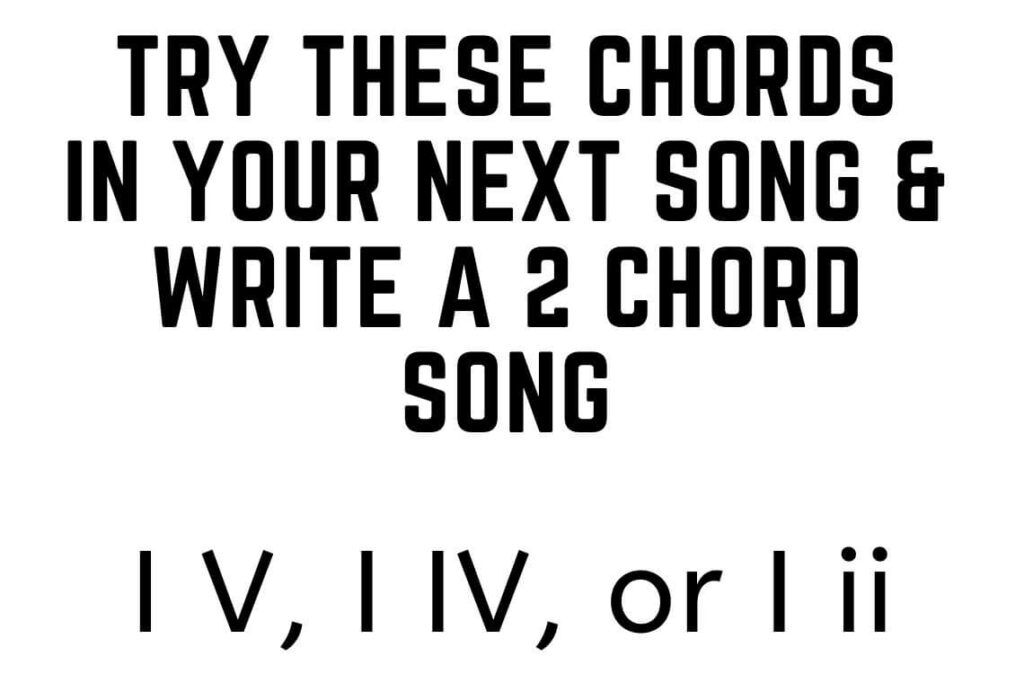 Moreover, songs like "Tomorrow Never Knows" by the Beatles is just one chord but could be a two-chord song because at the end of every phase there is a Bb/C chord added into what otherwise is just a C chord. A Bb/C or Bb with a C in the bass is also a C11 Chord.
I can understand what David is saying about a C and a C6 being based on the C chord but would have to disagree. To me a C and a C7 are two different chords and sound different.
What do you think? If a song such as "You Never Tell" by Chuck Berry uses a C C6 to G7 progression, is that two or three chords? While it is based on two chords, it's still three chords. Let me know your thoughts in the comment section.
"It's fairly rare for a song to be based on only two chords. But what is particularly interesting is that, when you do find an example of a two chord song, it will almost always be using one of only a handful of chord progressions!" –David Bennett
Two Chord Songs (List)
Here are the songs mentioned in David's video. Do you know of any other songs that only use two chords? List them in the comments below.
Take a challenge and write your next song with only two chords.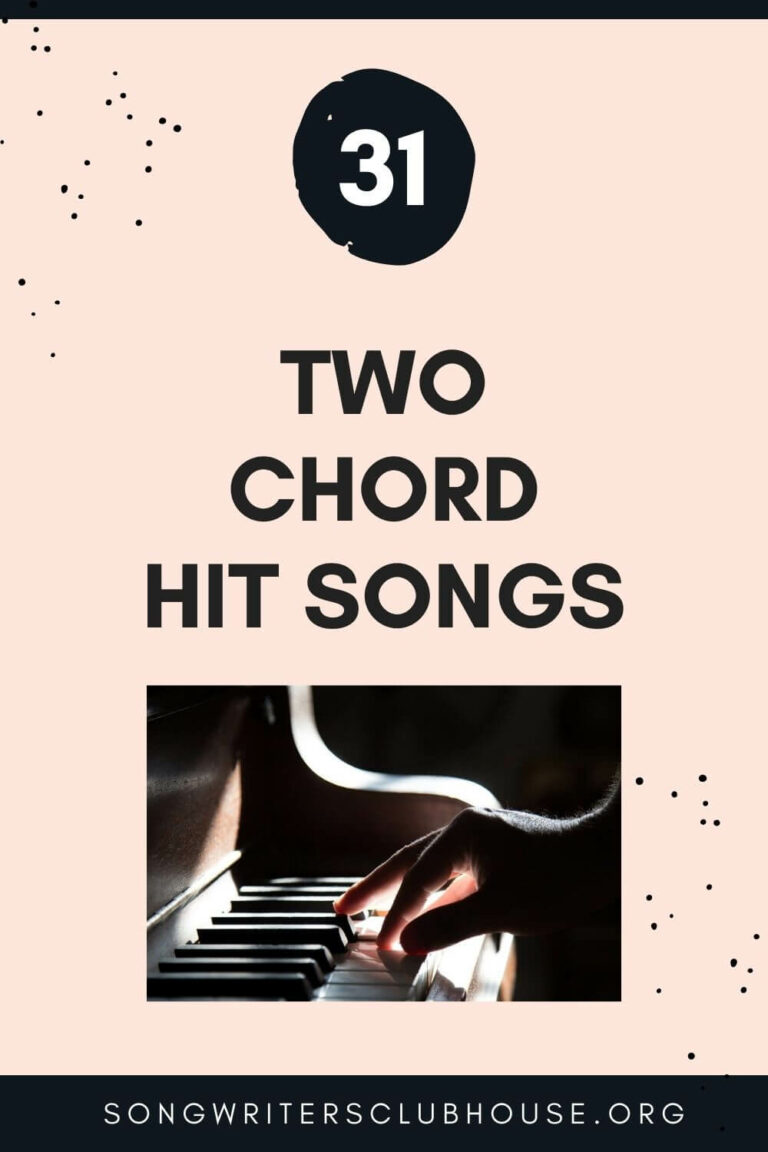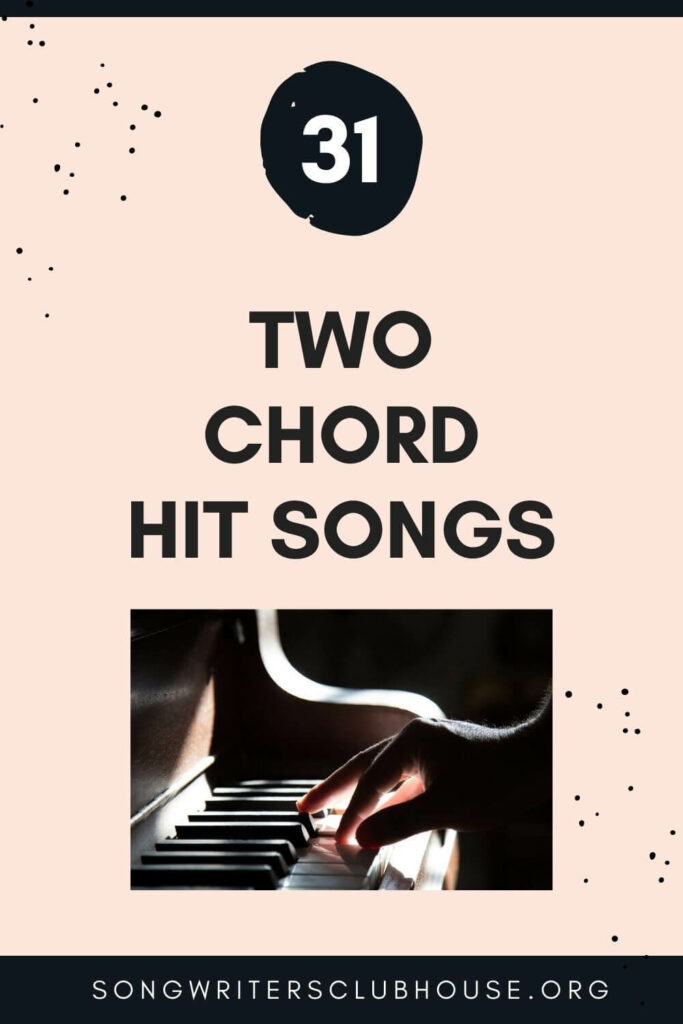 Songs That Only Use Two Chords – The I V
Blurred Lines – Robin Thicke – G D
LDN – Lily Allen – F C7
Achy Breaky Heart Billy Ray Cyrus – A E
You Never Tell Chuck Berry – C G7
Dance The Night Away – The Mavericks – E B7
Give peace a chance John Lennon – C G7
Jambalaya on the Bayou The Carpenters – G D7
Therefore I am Billie Eilish – Dm A
Fallin – Alicia Keys – Em Bm7
Songs That Only Use Two Chords – The I IV
Born in the USA – Bruce Springsteen – B E
Paperback Writer – The Beatles – G7 C
He Got Game – Public Enemy – E A
Stop Whispering – Radiohead – D G
Everyday People – Sly And The Family Stone – G C/G
Lively Up Yourself – Bob Marley – D G
Anyone else but you – The Modly Peaches – G CMaj7
Heaven is a Half Pipe – OPM – Eb Ab
Love – Kendrick Lamar – F6 BbMaj7
Heroin – The Velvet Underground – Db Gb
Sing – Ed Sheeran – Ab min Dbmin7
Moves Like Jagger – Maroon 5 – Bm7 Em7
Uptown Funk – Mark Ronson and Bruno Mars – Dm7 G7
Use Me – Bill Withers – Em7 A7
Songs That Only Use Two Chords – The I ii
I'd Rather Go Blind – Etta James – A Bm
A Different Corner – George Michael – GbMaj9 Abm7
Your Love Gets Sweeter – Finley Quaye – G Am7
More Two Chord Songs
Here are a few more two-chord songs. Can you think of any others? list them in the comments.
Feeling Alright – Joe Cocker
A Horse with No Name – America
Jambalaya – Hank Williams
Tulsa Time – Eric Clapton
The Greatest TWO Chord Song of All Time
The Greatest TWO Chord Song of All Time according to Rick Beato.
Two Chord Songwriting Challenge
Now that you have seen a bunch of examples of two-chord songs, go ahead and write your own.
Pick a Key – use the I V, the I IV, or the I ii
Need some help writing the lyrics? Check out these articles on Writing Better Lyrics
If you know of any other songs that only use two chords, list them below.