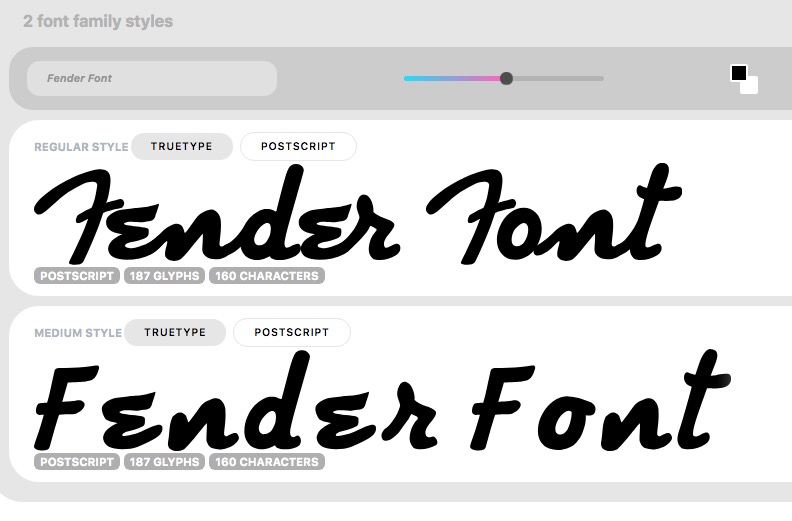 Fender Font Vintage Spaghetti Logo Font
Are you looking for the Fender Spaghetti Logo Font?
Fender Font Vintage Spaghetti Logo Font
Fender Logo Font Starto
As with the Marshall logo, the original 'spaghetti' style Fender logo (above) is by [someone unknown], although general chatter suggests it was based on Leo Fender's own signature with the 'F' being simply reversed!
It's a detail like that that can really create a truly ownable brand mark. Not happy with letters the right way round? No problem, just reverse them! 🙂
Fender has used several styles of logos, usually referred to as: "Spaghetti", "Transition", and "CBS" which were used to adorn the headstocks of their guitars.
The term 'spaghetti' wasn't official but was penned by Fender enthusiasts and collectors in later decades.
This original version of the logo was used in the 1950s and 1960's on most of the Fender instruments, including Esquire®, Broadcaster®, Telecaster®, Stratocaster®, Precision Bass®, and Jazzmaster® guitars, as well as several other Fender instruments of that period.
Recent Posts: