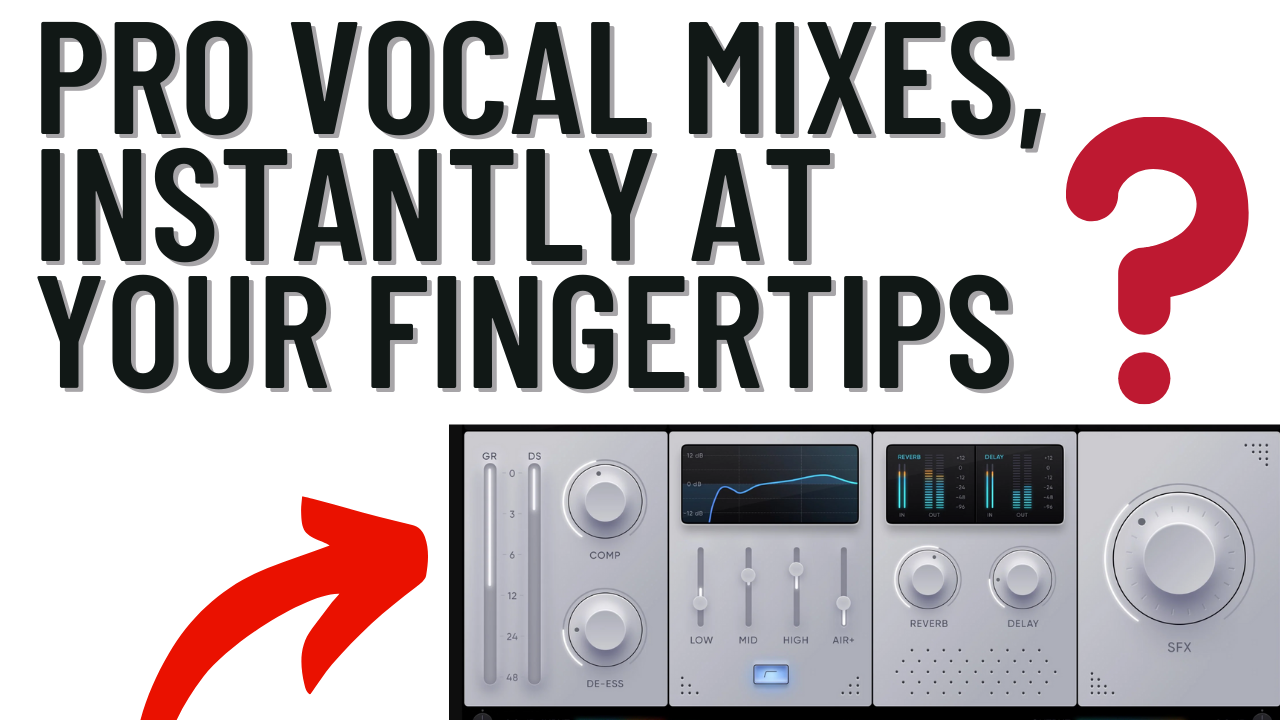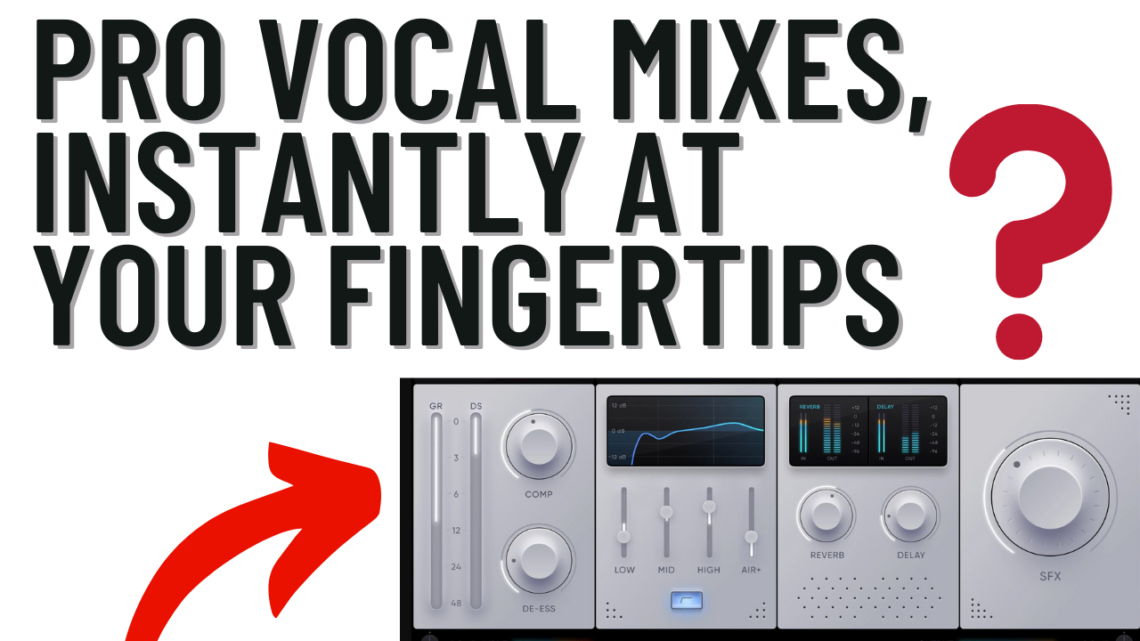 Nuro Audio Xvox Vocal Strip Plug-in VIDEO Free Demo
Vocal Strip Plugin Nuro Audio Xvox Plugin FIRST LOOK Pro Vocal Mixes, Instantly at Your Fingertips?
I love plugins that make getting the right sound fast, and the Nuro Audio Xvox Vocal Strip Plug-in does just that. Let's check it out.
Unlock Professional Vocal Mixes with Xvox
Whether you're a seasoned producer or a beginner musician, achieving professional-sounding vocal mixes can be daunting. That's where Xvox comes in – the most advanced vocal strip plugin ever built. With its revolutionary, easy-to-use interface and 100+ inspiring presets, Xvox allows everyone to achieve pro vocal mixes quickly.
One of the standout features of Xvox is its extensive collection of genre-based presets. You can instantly access the perfect vocal strip for any musical style with options like pop, R&B, hip-hop, rock, rap, and singer-songwriter. Additionally, Xvox offers dozens of special effects presets, making adding flair and creativity to your vocals easy – whether it's for ad-libs, intros, or anywhere you want to make a statement.
What sets Xvox apart from other plugins is its unlimited creativity. With 17 custom-built modes featuring next-gen algorithms, you can explore a variety of compression, EQ, and space options to enhance your vocal tracks.
Xvox Compressors
Let's dive into some of the notable modes Xvox has to offer. The compression mode combines the smoothness of opto compression with the punch of a vintage FET compressor, resulting in transparent reduction even at extreme settings. The VCA + FET mode provides fast and punchy compression, perfect for taming unruly vocals and pushing them to the forefront of the mix. And the Tube + FET mode offers a combination of vintage tube warmth and classic FET punch, delivering full-bodied and dynamic compression.
Xvox EQ
Regarding EQ modes, Xvox provides a range of options to suit your preferences. The Vintage mode adds color, vibe, and analog warmth to your vocals, giving them a rich and natural quality. The Modern mode opens up your vocals by cleaning up muddiness, adding clarity in the mids, and providing extra sparkle on the top end without any harshness. And the Clear mode offers pristine clarity and transparency, making it a favorite for rap, hip-hop, and R&B vocals.
Xvox Reverb & Delay
The Space modes in Xvox offer a selection of reverbs and delays to add a three-dimensional quality to your vocals. From the Dark Hall mode with its gorgeous depth and colorful low mids to the Shimmering Plate mode that provides a classic and clear reverb effect, Xvox has all the tools you need to create the perfect ambiance for your vocals. Whether you're looking for a tight room reverb in the Room mode or a bouncy and lively reverb in the Short Plate mode, Xvox has got you covered.
Xvox Effects
Xvox doesn't stop at compression, EQ, and space. It also offers a range of effects to enhance your vocals further. The Pitch Widener effect adds width, body, and size to your vocals, allowing you to thicken up lead vocals or create massive background vocals and harmonies. The Chorus effect provides a finely-tuned custom chorus algorithm that adds depth and flavor to your vocals. And the Phaser effect brings a touch of sauce and vibe to any vocals, widening the sound stage and adding extra character.
Additionally, Xvox offers an Amp effect for a classic British guitar stack distortion sound and a Telephone effect to recreate the vintage telephone vocal effect. These effects can be blended to add just the right amount of flavor to your vocals, making Xvox the most versatile plugin for intros, ad-libs, and outros.
Total Dynamic Control is another notable feature of Xvox. With its advanced Fusion Dynamics, Xvox combines the best parts of classic compression circuits to achieve a blend of smoothness, transparency, punch, and analog color. Additionally, Xvox includes an Ultra-Transparent De-Esser that reduces harsh sibilance without compromising the clarity of your vocals.
Fine-tuning your vocal tone is a breeze with Xvox's intuitive control set. Powered by advanced filter algorithms, you can easily dial in the perfect vocal tone, whether you want to add air to dull recordings, provide warmth and body to thin vocals, or bring out the presence to help your vocals cut through any mix. Xvox gives you the tools to make your vocals shine with just a few clicks.
With Xvox, you can experience proper dimensions in your vocal mixes. The pristine reverbs and colorful delays offer incredible spatial control, allowing you to create tight rooms, shimmering plates, beautiful halls, or even creative reverb effects. Xvox's True Dimension reverb process ensures you have a wide array of options suitable for any style.
To add some special sauce to your vocal mixes, Xvox includes five custom FX processors. These processors allow you to add width, thickness, saturation, and more to your vocals. Whether you want to enhance your lead vocals or go all out on ad-libs, background vocals, and intros, Xvox gives you the flexibility to achieve the desired effect. Consider combining the SFX modes with different reverbs and tone settings for even more exciting and creative possibilities.
Lifetime License
In addition to its powerful features, Xvox offers a lifetime license, meaning you don't have to worry about subscription fees or additional update costs. You'll also receive industry-leading customer support to ensure your experience with Xvox is seamless.
Compatible
Xvox is compatible with AU, VST3, and AAX formats, making it easily accessible to users across different platforms. Whether you're on macOS 10.13 and later or Windows 10 and 11, as long as you have the minimum system requirements of 8GB RAM and the appropriate host software, Xvox is at your fingertips.
In conclusion, Xvox is a game-changer in vocal strip plugins. With its user-friendly interface, extensive preset library, and advanced features, Xvox instantly empowers musicians and producers of all levels to achieve professional vocal mixes. Say goodbye to the frustration of complex vocal processing – Xvox is here to make your vocals shine.
More info here: https://nuroaudio.com/