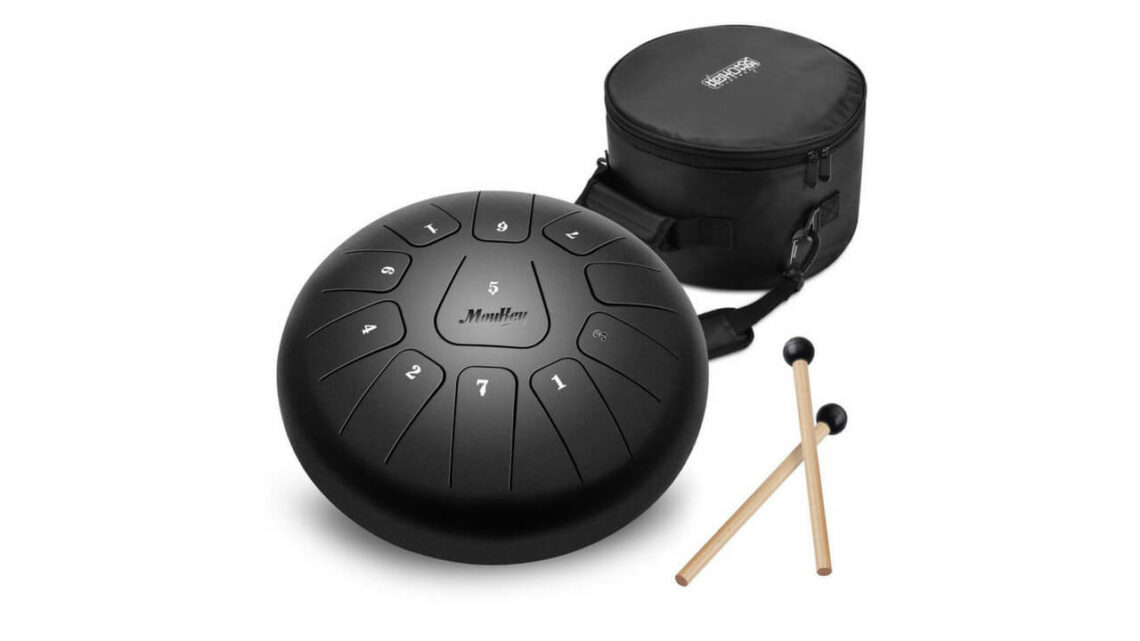 Moukey Mini Steel Tongue Drum Review
Moukey is a sub-brand of Donner, and is of the same quality. The Moukey has a D Major Scale Steel Tongue Drum pack includes 2 Stick/mallets, tone stickers, music score set, a dedicated carrying bag, and strap. In the video below, I just do an improved jam over a backing track in D Major.
Related: Latest Donner Discount Codes
Improve Jam Video
Fun For Everyone
The Moukey Mini Tongue Drum Steel Percussion Hang Drum is a simple handmade and well constructed built to last musical instrument. This Mini Tongue Drum is in the key of D major so you can't play any wrong notes and perform good sounding music even without any former training.
Indeed, fun for everyone to play. Kids and adults alike.
Great fun for kids as well as adults to play and learn music. The very relaxing sound character can provide hours of fun when jamming with backing tracks or as a solo instrument. Also adds a cool decor to any living environment.
Where To Buy
More info and the current price: Moukey Mini Tongue Drum Steel Percussion Hang Drum 11 Notes 10 Inches with Padded Travel Bag